From its northern tip to its southern stretches, the South Island of New Zealand has a number of unique geologic features like the Moreaki Boulders. While some of these locations require a bit of commitment to see, other features like the Pancake Rocks on the west coast of New Zealand are easily accessible. Further, as a whole, the west coast of New Zealand's South Island is an area that, while it is isn't hidden, is wild as a whole. As a start, the west coast is one of the rainiest portions in the entirety of the island, with storms commonly coming off the Tasman Sea. It is also an area that in places, resembles a more tropical locale with pristine beaches, and has many sub-tropical rainforests that are in part, are protected in Paparoa National Park.
The Pancake Rocks, however, are the most well-known feature in the area with casual tourists and hikers alike. What the "pancake rocks" are is a limestone formation of rocks that were created by pressure on sedimentary material. Today, the formation appears to be comprised of neatly stacked grey "pancakes", that have been formed over thousands of years by geologic processes and erosion. While the rocks themselves are interesting to marvel at, what makes the area even more interesting is that there are a number of marine blowholes that erupt at high tide.
Directions. The rocks are located just south of the town of Punakaiki (approximately 1000 meters) off of Highway 6, and is well-signed on both sides of the highway. On the off chance one misses the signs, the trail is directly across from the Pancake Rocks cafe. From Greymouth, the rocks are located some 43 kilometers to the North on Highway 6, and from Westport, the rocks are 57 kilometers to the South, also off of Highway 6. From the parking area, on the east side of Highway 6, there is a 1.1 kilometer (.68 mile) mostly flat loop trail that walks through the formations, and past the blowholes, while providing great views of the west coast as a whole.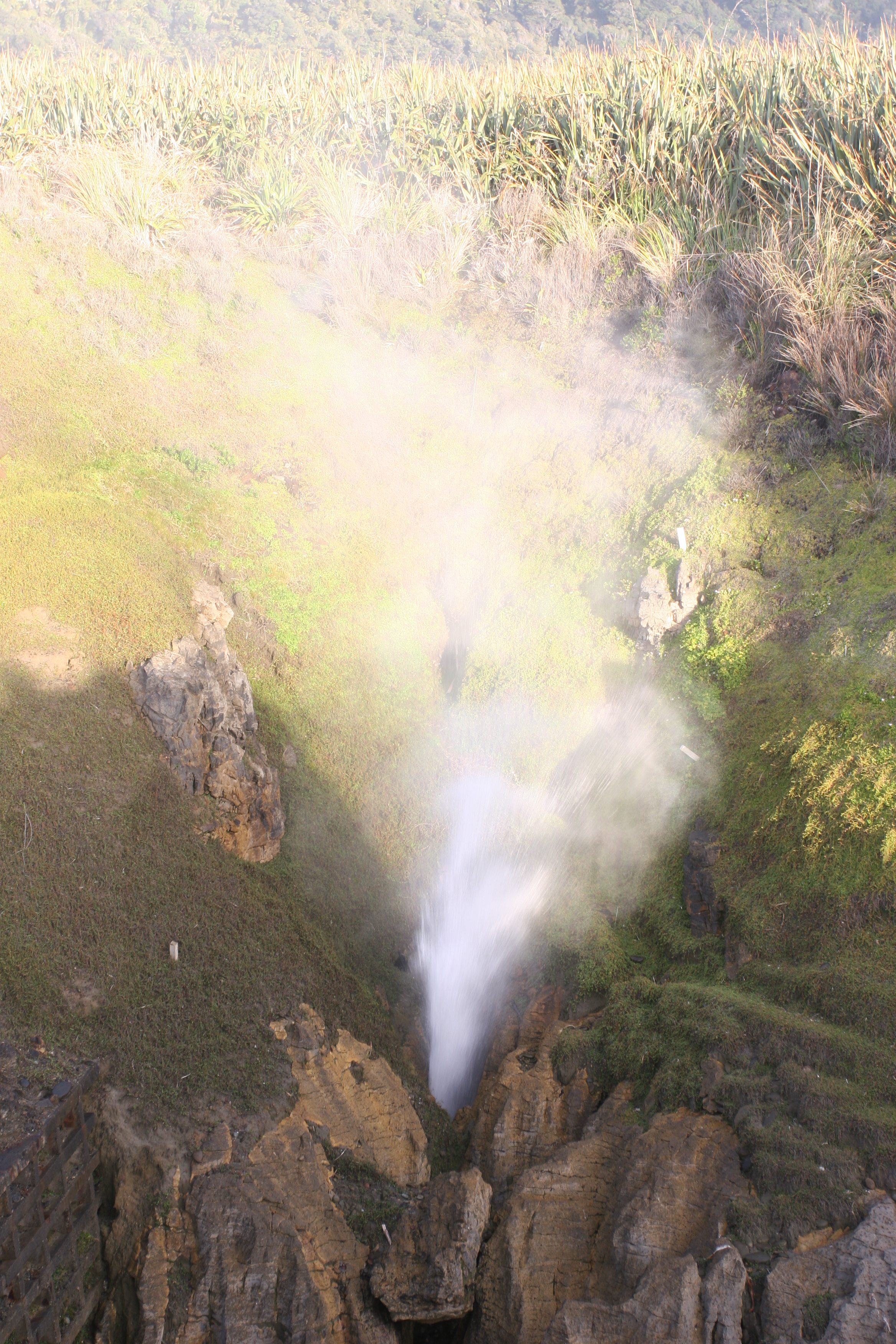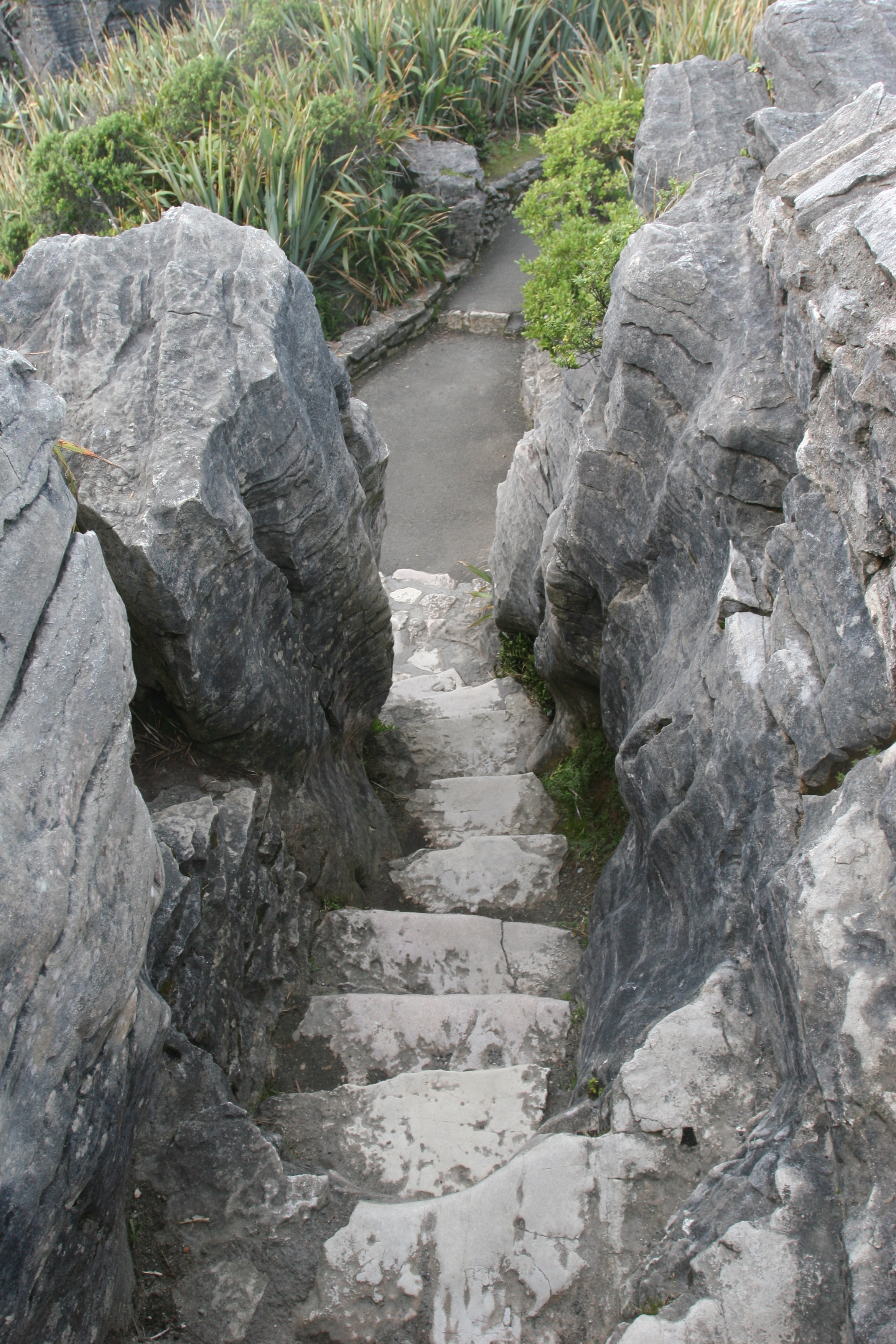 Tips. While the rocks themselves are impressive, the best time to visit Pancake Rocks if one can is at high tide, or when there is a large western swell for the best blowhole experience. And, if one is particularly lucky as I was, at a high tide during sunset. The rocks are also very close to the Truman Track, and both of these hikes can be done easily within a day, and are quite spectacular