There are many amazing things to be found along the Southern Oregon coastline, including lush rainforests, historic lighthouses, expansive beaches, great hiking trails, and stunning sunsets. The most surprising thing to be found along the Southern Oregon coast, however, is dinosaurs. Yes, that is correct - there are dinosaurs along the Southern Oregon coast. Unfortunately, these dinosaurs aren't alive, and the Southern Oregon coast isn't the Lost World - but for a small fee, you can experience one man's version of what life looked like back in the days of the Cretaceous and Jurassic periods. Prehistoric Gardens is the life's work and creation of one man - Ernie "E.V." Nelson. In 1953, he moved to the Oregon Coast; and decided that his property needed a little more flair - so he began building and painting giant replicas of dinosaurs. In 1955, he decided that rather than keep the dinosaurs private, he would have his own theme park, and so Prehistoric Gardens began. Today, the park is still owned and operated by Ernie's descendants.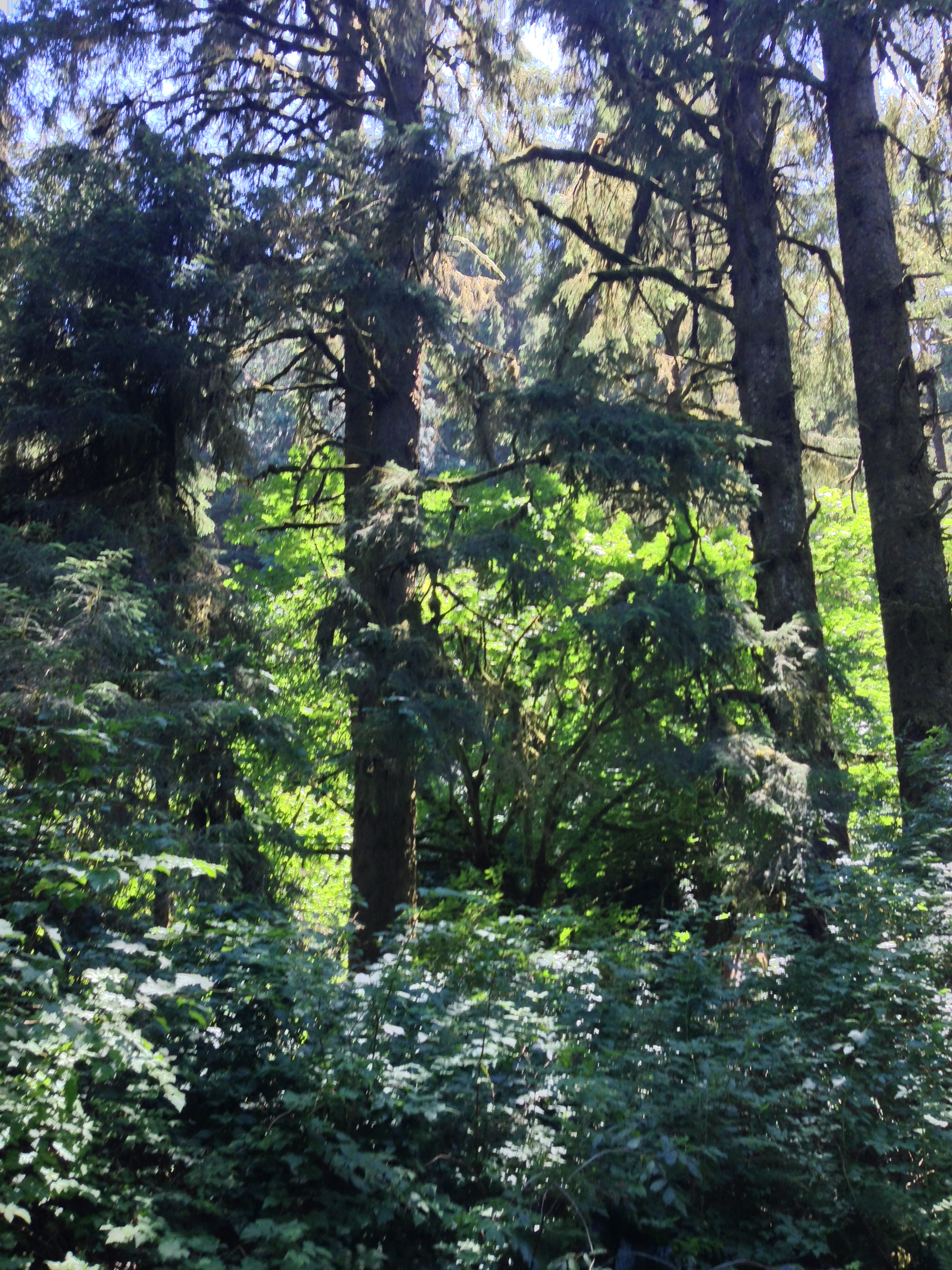 Location/Information: Prehistoric Gardens is located at 36848 US Highway 101, Port Orford, Oregon, approximately twelve miles South of Port Orford. As there is a giant Tyrannosaurus Rex in front of the park, it is impossible to miss. As of 2014, it costs $12.00 for adults to enter the park; and $8.00 for kids (kids under the age of 2 are free). My thoughts: if you have kids, or like interesting roadside attractions, this is a great place to visit, as it features a great well-preserved temperate rainforest and dinosaurs. I also like that the park featured the facts - and just the facts about the dinosaurs and the area, rather than placing any sort of spin about the facts. So, if you're in Southern Oregon and feel like you're in the land before time, play your cards rights, and give the Prehistoric Gardens a visit.
Other: If you're not close to Oregon, and you want to see man-made dinosaurs, you might want to check out the metal dinosaurs and creatures of Borrego Springs, California.