One of the top ten hikes in California is not in Yosemite National Park, Sequoia National Park, Kings Canyon National Park, Death Valley National Park, nor Joshua Tree National Park. Nor is this hike secreted away in any of the other National Monuments located in California. It is also not located in a park of the state that is easily accessible, nor well known to the rest of the United States, nor to a majority of Californians. Before I get to what the hike is, let me say that I do not rate things as "must do" or "top ten" lightly; as a matter of fact, generally, I find such locations to be overrated and not deserving of the public praise that surrounds them. However, in the case of the Fern Canyon Loop in Prairie Creek Redwoods, the praise, hype, and commentary is truly well deserved as it is a one of kind spot not just for California or North America, but for the whole world.
Directions: Prairie Creek Redwoods State Park is part of a cluster of parks located on the Northern Coast of California. It, along with Redwood National Park, Del Norte Coast State Park, and Jedediah Smith State Park comprise the entirety of the Redwoods National and State Park ("RNSP") unit. While the RNSP is a polyglot area of state and federal protected lands, it does comprise over 133,000 acres of land, and it does protect the remaining forty-five (45) percent of all remaining coast redwood, the tallest trees on earth. The RNSP also protects a number of other endangered plants and animals as well. It is also worth noting that although the RNSP is located along the Northern California coast, it is a remote area of the Northern California Coast; and an area that is one of the least visited, and in some cases, the least accessible of the many coastal regions of California. In particular, Prairie Creek Redwoods State Park is located some 315 miles North of San Francisco; and some 175 miles to the Northwest of Redding.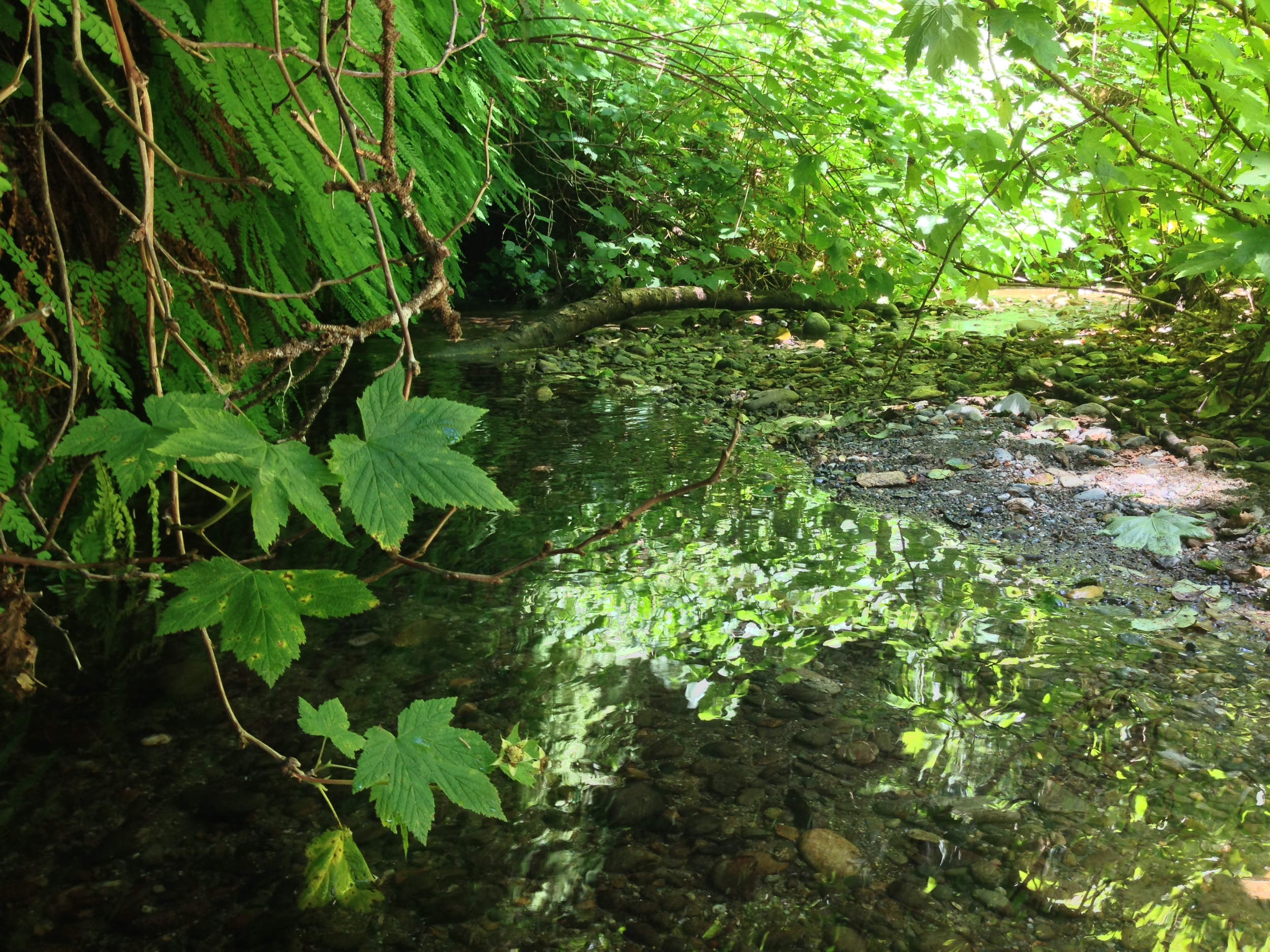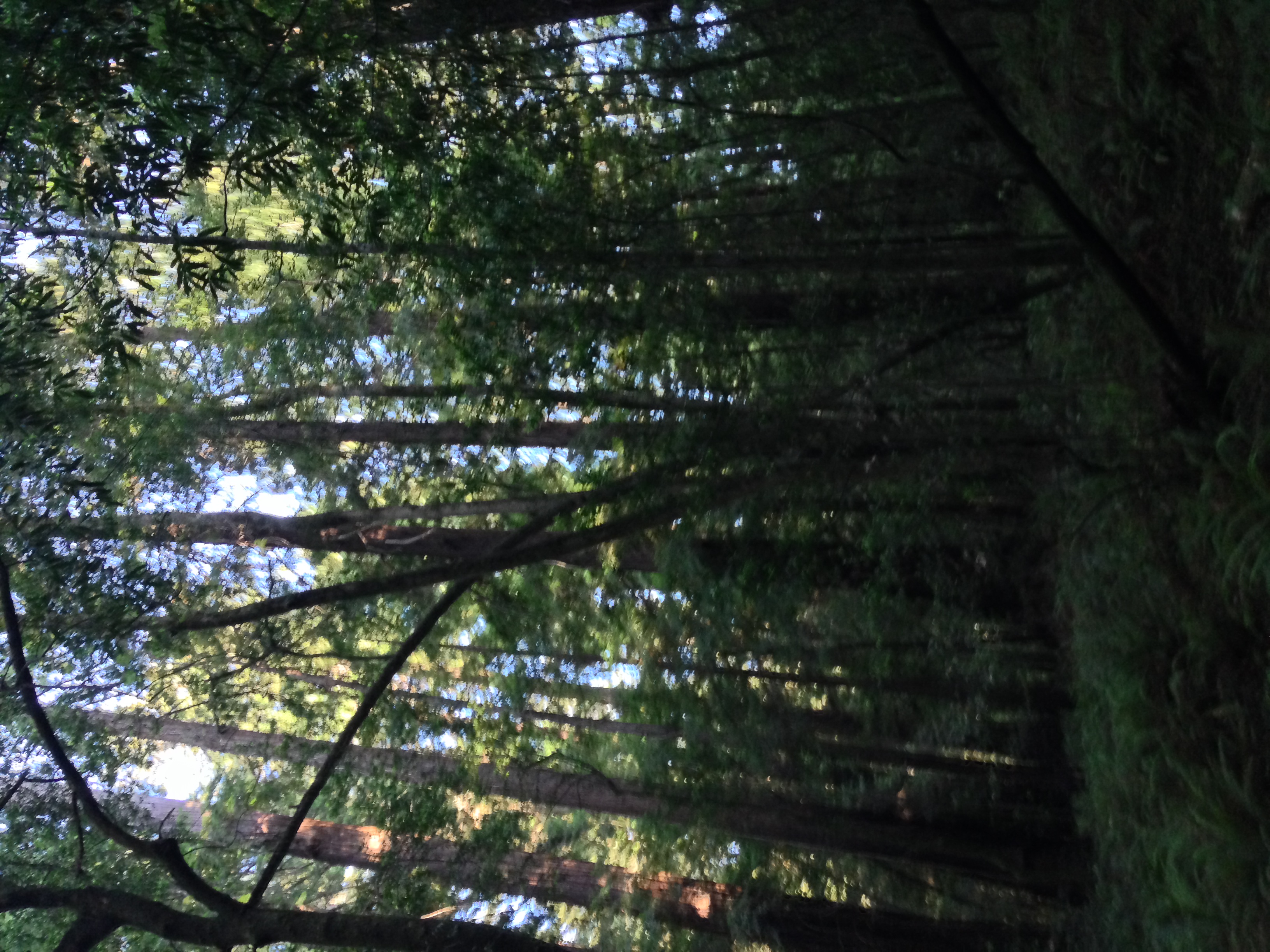 While the area is quite hospitable to visit; it does take a great deal of time to travel to the region, which is something that potential visitors should consider. The closest town to Prairie Creek Redwoods State Park is Orick, California. To get to the trailhead, visitors should take Highway 101 North from Orick for three miles to Davison Road and turn left (West); Davison Road is well signed on both the Northbound and Southbound sides of Highway 101. From the turnoff, it is nine (9) miles to the trailhead for Fern Canyon on Davison Road. While this may not seem like a large distance to travel in a car, only the first mile of Davison Road is paved. From that point on, Davison Road is an unpaved and at times, ungraded former logging road. It is narrow; and at times, it is somewhat steep. The overall condition of the road varies; and it is always off-limits to vehicles longer than 23 feet in length. From the 101, it is a six mile drive to Gold Beach; which is three miles to the South of the trailhead. From Gold Beach to the trailhead, the road crosses three creeks which flow into the ocean. Again, depending on the time of year, or the conditions present, these crossings may be high, and may require a vehicle with high clearance or 4WD or AWD. Visitors should always judge the road conditions accordingly, as this is a remote area with no cellular phone service.
Trail Report: From the parking area for Fern Canyon, the trailhead is readily apparent, as it winds into the coastal forest within a tenth of a mile. After crossing a number of small creeks, the trail hooks to the right (East), whereupon you will find yourself as I did, at the entrance of Fern Canyon. At this spot, you will be gazing at two large canyon walls that stretch upwards to what can be seen of the blue sky far, far above, just barely visible above the many overhanging branches of tall Coastal Redwoods. While this is a sight to behold in itself, the real spectacle lies directly in front of your eyes in the canyon. The canyon walls are; and will be covered completely in lush, verdant growth. In addition to that, every area around you will be covered in lush, perfect green. If it is possible for one's eyes to suffer an overload of the color green, this is the spot, with every type of Northern Coastal California plant growing in perfect harmony with the environment.
Most spectacularly, this initial opening to the canyon is not the only spot to boast this impressive foliage – this growth continues on as you proceed through the depths of the canyon. I have been many places on Earth; not just on North America; and I have seen many lush, tropical areas. But I can honestly say that out of all of these places, I have never seen a spot that is like – or compares to the pure natural beauty that is present in Fern Canyon. There are many descriptors that can be used about the canyon itself – and I have used some of them, but in my mind – no word – from "magical" to "amazing" to "phantasmagorical" can capture the beauty that lurks therein – and always will. In terms of the trail, from this point, the trail winds along the canyon floor, crossing, and re-crossing the creek that cuts through the canyon, Home Creek. Along the way, there are bridges made out of planks; and some places where some scrambling is required; although overall, it is a hike that is suitable for all skill levels.
At the half mile mark, the trail ascends out of Fern Canyon and joins with the James Irvine Trail. At this point, hikers can elect to either follow the James Irvine Trail back West to the entrance of Fern Canyon for a roundtrip hike of 1 mile; follow the James Irvine Trail back to Gold Beach, and then head back to the trailhead; or can elect to head further up the James Irvine Trail to the Visitor Center. Alternatively, hikers can also descend back out Fern Canyon for an out and back 1 mile hike.
Tips: This is an area of the California coast that receives a great deal of rain, and remains cool/cold throughout the summer months. While I was fortunate enough to visit Fern Canyon on a sunny day in July, such weather is the exception rather than the rule; and potential hikers should be prepared for cool and wet conditions. Also, as can be seen from the photos above, and the description, Fern Canyon and Home Creek are both areas with a great deal of water, so potential hikers should also plan accordingly in terms of proper footwear.