One of the most popular misconceptions about San Diego is that it is an area that does not have seasons. Even I will joke around with fellow outdoor aficionados that San Diego has two seasons: green and brown. Having said all of that, San Diego is a great area for outdoor activities, and it is a great place to observe the sometimes subtle changes that occur on the local backcountry trails. And sometimes, San Diego receives weather that usually is reserved for other parts of the country. While these winter storms are rare, they are a great opportunity for people to see parts of the county in a different way. Last week, when a winter storm rolled through San Diego, I knew that I wanted to head into the mountains to a place I had visited earlier in the year - the Sunset Trail, as it is one of the few alpine areas above 6,000 feet in the county, and would be assured of having a substantial amount of snow. As I discussed in September, this is an area that is located off the Pacific Crest Trail (PCT) that is stunning year-round with meadows, forests, mountain views, and alpine lakes (the Water of the Woods).
A day after the storm, I got an alpine start, and headed up to the mountains before sunrise. As the sun rose, I was a quarter mile into the Sunset Trail-Water of the Woods loop that I had walked in September. Like September, I found no one on the trail. This continuing solitude confirmed my belief that this was on of the top hikes in the county. Unlike September, I found six to eight inches of fresh ice and powder covering everything that I could see, and seventeen degree temperatures with an actual wind chill from the intermittent breeze that crossed the meadows ahead of me. In September, I thought that this was a spot that did not feel like San Diego - which was a good thing. It felt like a spot that could be transplanted into many other portions of the state; or even to other mountainous areas of the Western United States. As I was tramping through the fresh snow, I again felt like I could be anywhere in winter my imagination wanted to take me - which to me, is the best type of getaway.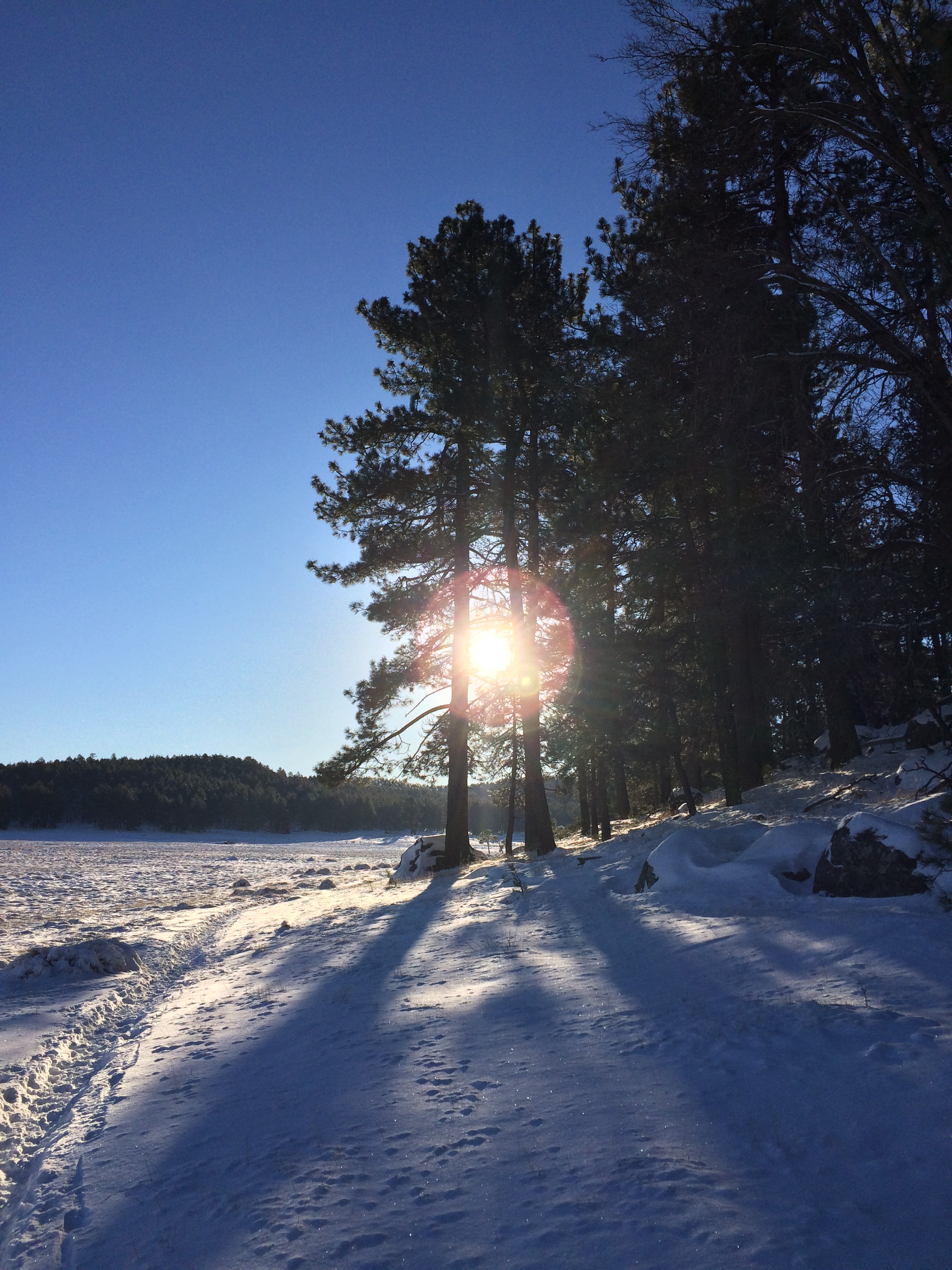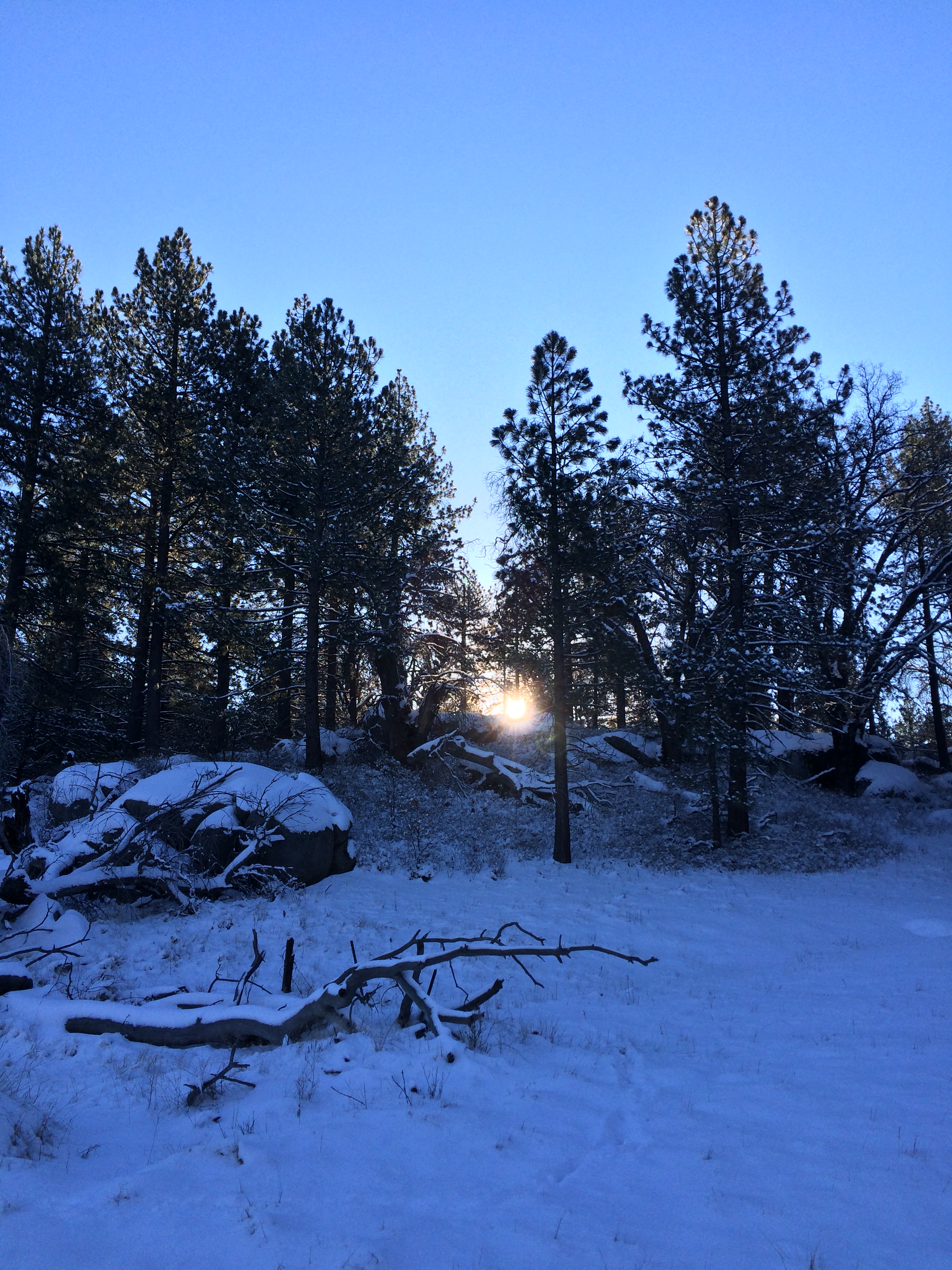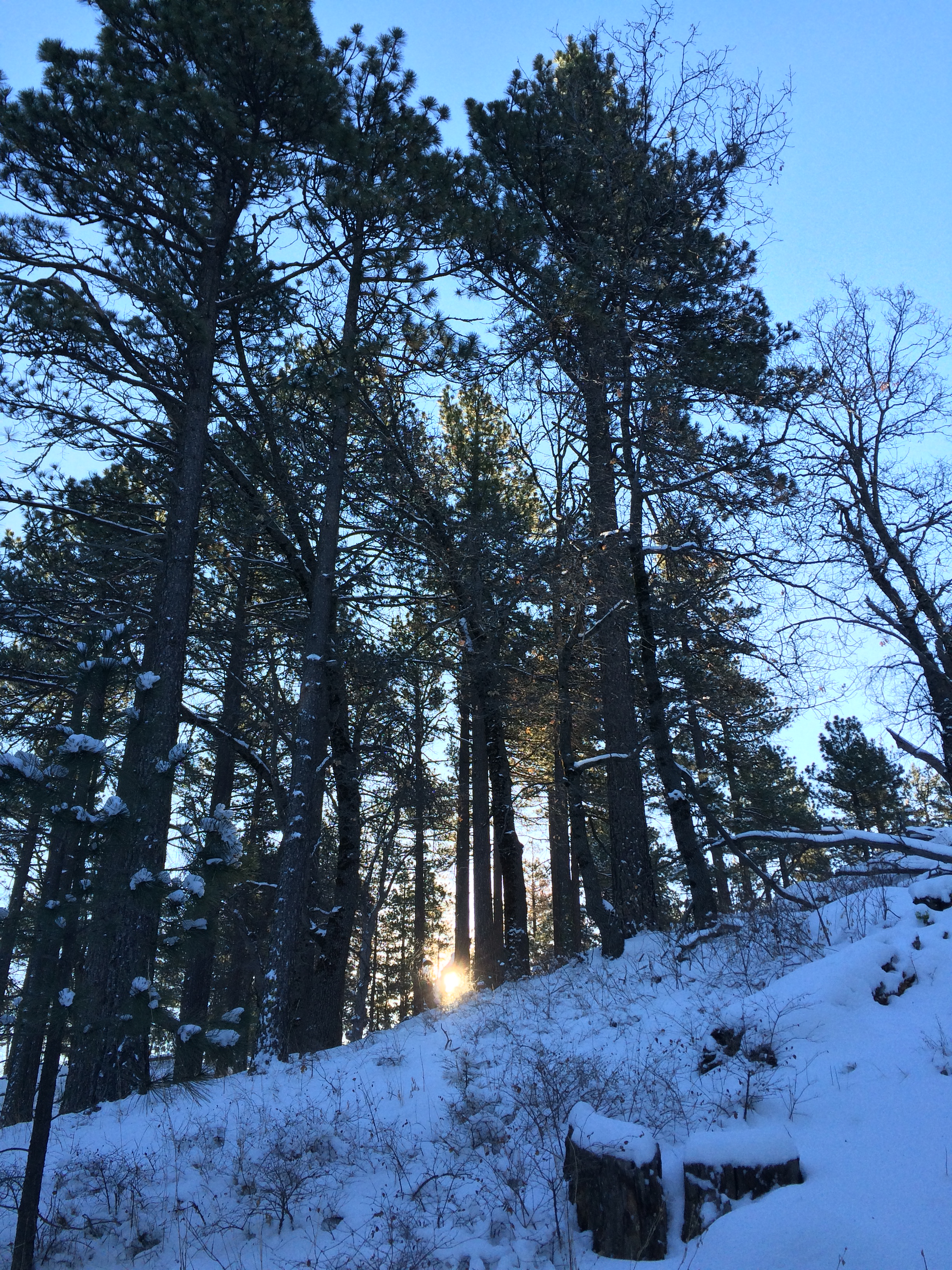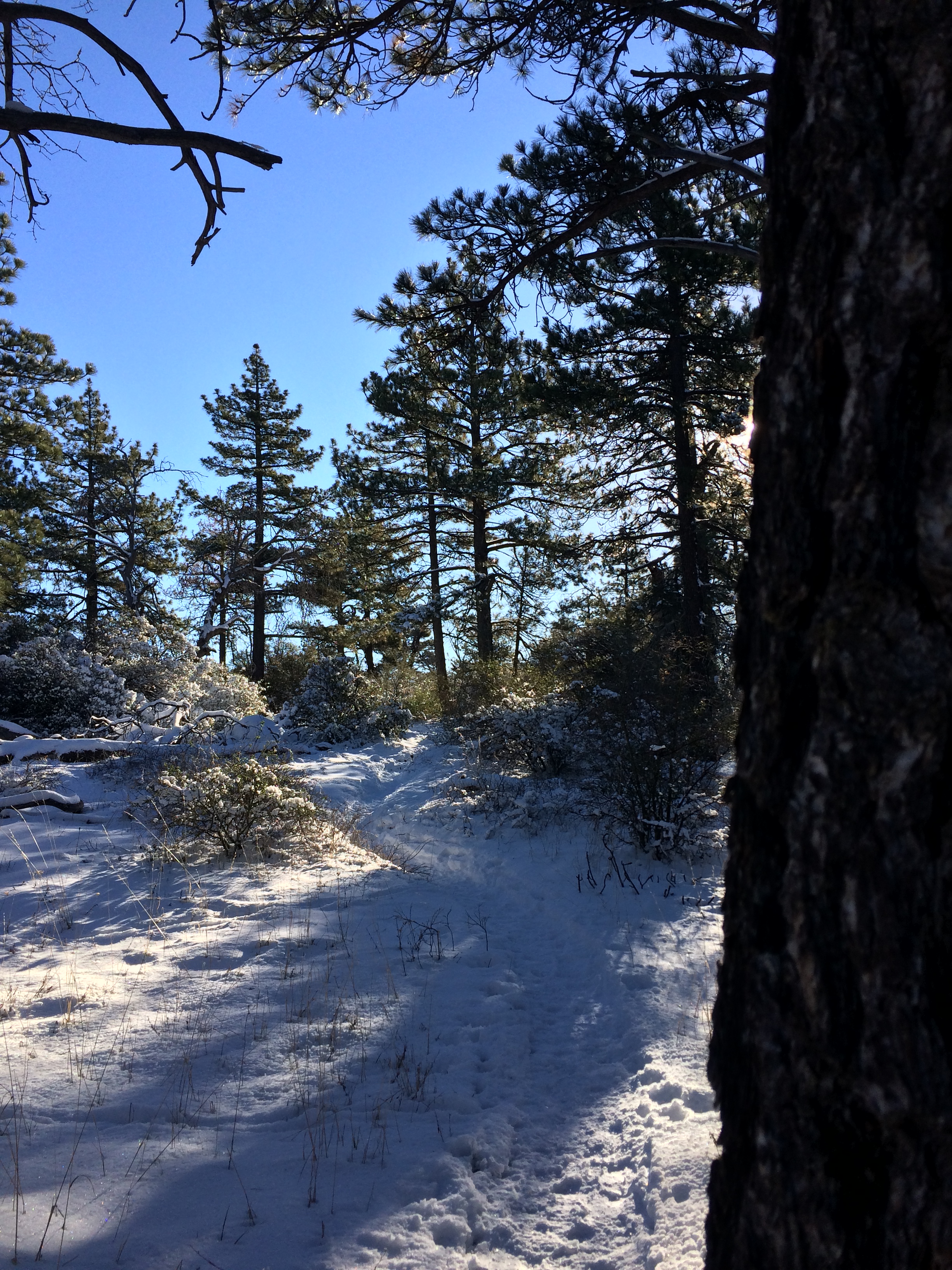 Directions/Tips. I followed the same route as I described here in September. Since I was familiar with the area, I was not concerned about getting lost or any route finding issues, even with the snow. I would recommend, however, that people take a map, as I always do in order that they may be prepared for the conditions. Finally, I would note that while Julian is a great destination in San Diego, especially when it snows, visitors are better off visiting the Cleveland National Forest at such times, for a number of reasons. First, the National Forest is a larger expanse that has more opportunities for solitude and fresh powder away from the crowds. Second, the Cleveland National Forest is for the most part, higher than Julian, meaning that it will have more snow when such storms arrive. And third, given its location, the Cleveland National Forest generally has less traffic and traffic issues than neighboring Julian, even though chains are sometimes required on the Sunrise Highway (S-1). With all of that in mind, the Sunset Trail region is a great place to explore for a short or long hike or Cross Country Ski trip when the area does get snow.
For those that are interested, I shot some video in winter from the same spot I did in September that I'll attach below.