Bryce Canyon National Park is an amazing spot, first and foremost for the geologic features that are present there, hoodoos. These ancient rocks are the main attraction of the park, and there are many viewpoints that overlook these rocks, and there are many excellent trails that wind in between the hoodoos. Hoodoos are formed over thousands of years by erosive forces - wind, water, ice, and the downward pull of gravity, and are a geologic time capsule that is constantly changing from day to day and year to year. In fact, the park was created specifically to protect the hoodoos in 1928. From that point on, people have flocked to the park to see the hoodoos, and to hike the trails. The park is such a popular destination that during the summer months, traffic is now restricted within the park proper, and all of the viewpoints and trails regularly draw copious amounts of visitors. While summer isn't a bad time to visit the park, the park also has another side to it: winter.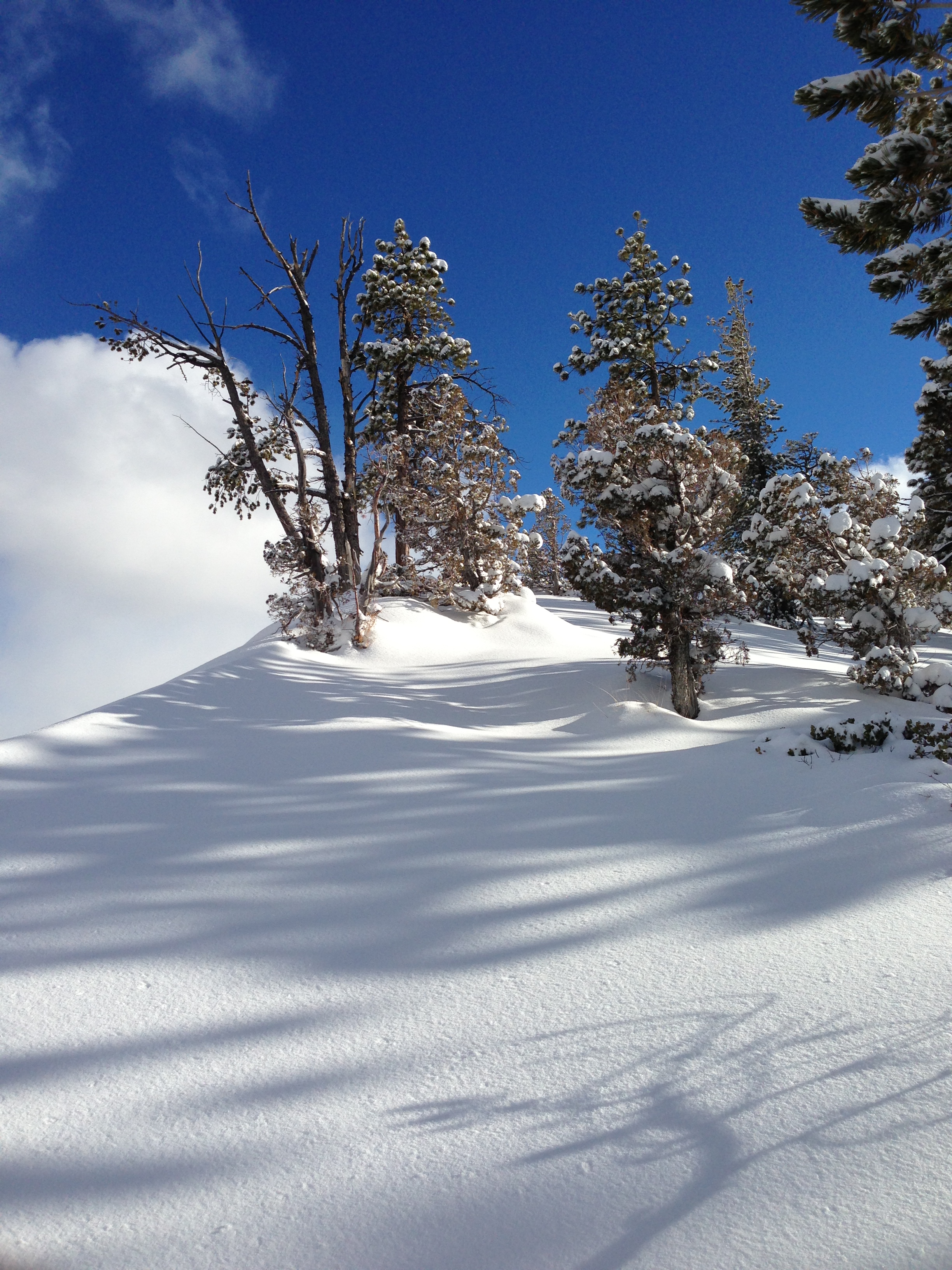 One of the secrets of Bryce Canyon that most visitors do not realize is that it sits high on a plateau, with elevations ranging from 8,000-9,000 feet. This means that from late October to early April, the park regularly receives copious amounts of snow, which blanket the hoodoos, the trails, and the roads. The next secret that most people don't realize is this: despite all of this snow, the park does not close during the winter. While it is difficult to reach Bryce during some of these winter months, mainly due to temporary road closures based on storms, the roads do not permanently close, and the park does not close either. The only actual closures that occur during this time is that the Fairyland and Paria Point Roads in the park are not plowed, in order to allow visitors a stable skiable and snowshoe-able snowpack to adventure on. Despite these temporary and permanent closures, the park is quite accessible by snowshoe, winter hiking, or cross country ski.
In my opinion, winter is the time of year to visit (an opinion supported by many visits, and in my opinion validated by the above photos!). The colors of the hoodoos to me appear sharper, brighter, and more vibrant both during and after winter storms. For the most part, the crowds that fill the park in the summer are gone; and there is ample opportunity to find solitude and quiet, whether one is snowshoeing, winter hiking, or cross country skiing. To me, if hoodoos are a time capsule of long lost geology that has been eroded forward in time, wintertime in Bryce is like a time machine, where you, the visitor can travel out, and experience the park as it has been for hundreds of years in its natural glory. Such an experience is truly timeless, and one that is sure to provoke wonder, awe, and many more positive emotions. If you're not ready to head out on your own into the snowy backcountry, the park also offers Ranger led snowshoe hikes during its winter festival.
Directions: The Park Service provides excellent directions here. Be sure to check local road closures if you are attempting to reach Bryce during the winter months.
Tips: If you are headed to Bryce in the winter, plan accordingly. The park is located in a remote area of Southern Utah, and is not near any large towns. Moreover, many locations in the towns surrounding Bryce are seasonally closed, so be sure to have good directions and proper equipment for both yourself and your car. As always with winter sports, be sure to have the proper gear to ensure that you will stay warm, whether you are hiking, cross country skiing, or snowshoeing. Finally, be sure to keep an eye on the weather and the forecast so as not to be caught unawares by any winter storms that may sweep through the park.
Bonus Tip: Bryce Canyon also features one of the "darkest" night skies in the National Park System; so if you visit in winter, you will be treated to excellent daytime and nighttime views, assuming there are clear skies, so be sure to bring your camera!