One of Yosemite's most iconic hikes in the hike country is the Cathedral Lakes hike. Whether it is the start of a high country backpacking loop, a day hike, a through hike from Tuolumne Meadows to the valley, or a jaunt up to the peak itself for some climbing, the trail has challenges for just about every skill level. In addition to providing something for every skill level, the hike has some stellar views, no matter what season it is. Because of all of these things, and because Tuolumne Meadows is in itself one of the more popular regions of the park, over the years, the Cathedral Lake trail has become very popular for day and overnight use. Normally, this type of popularity – and higher traffic would lead me to shy away to other, more remote areas of the park that are just as spectacular.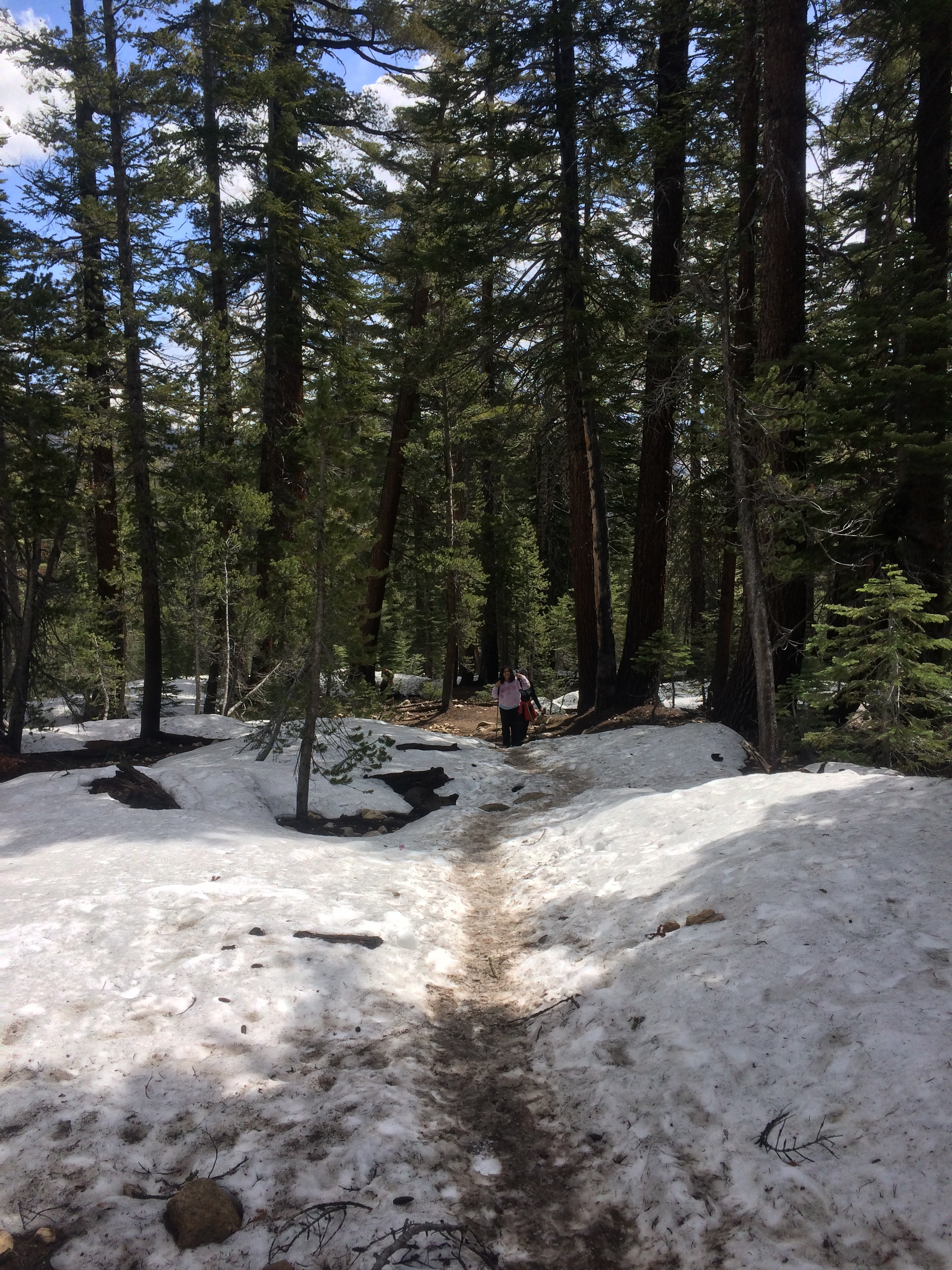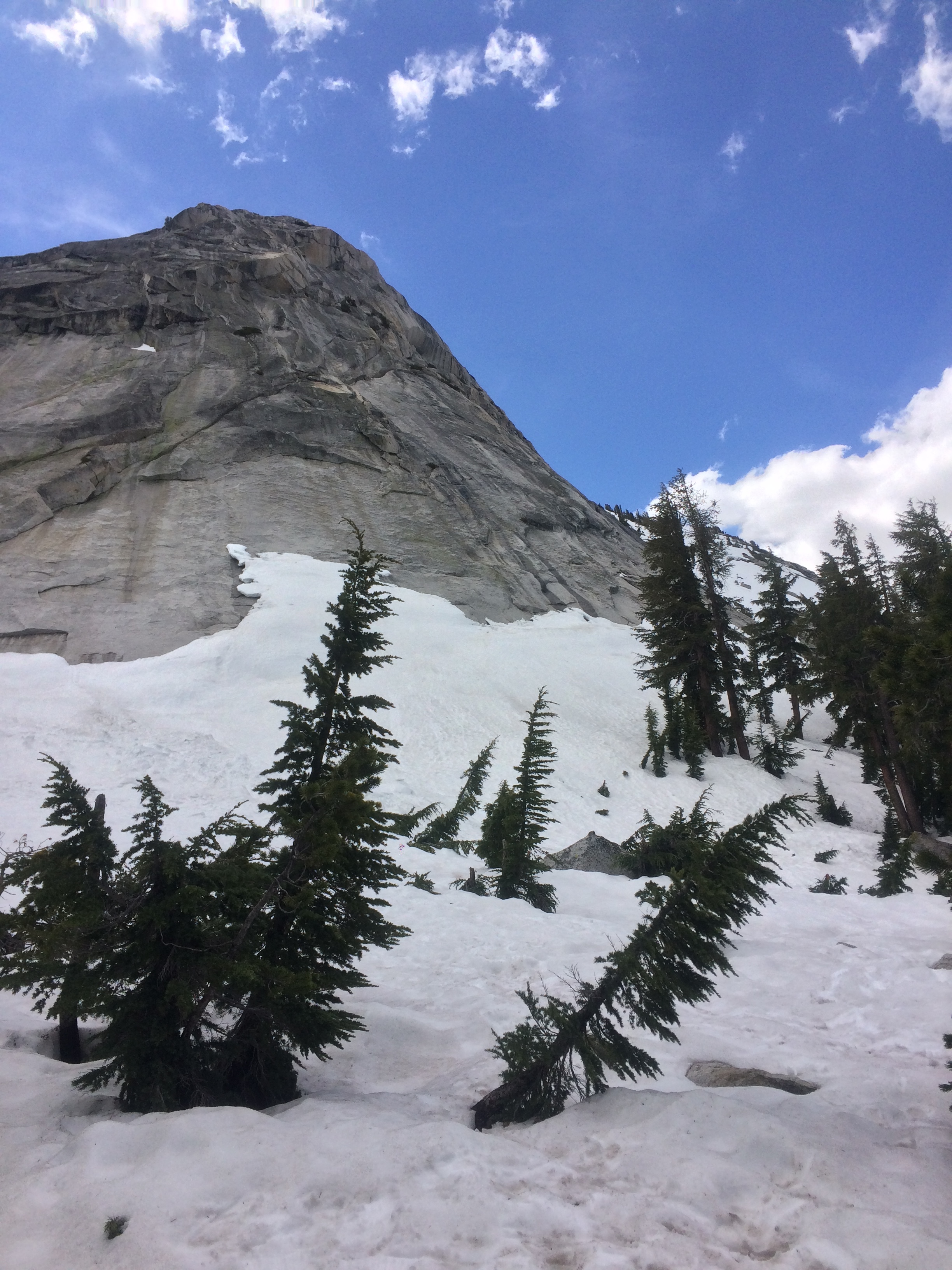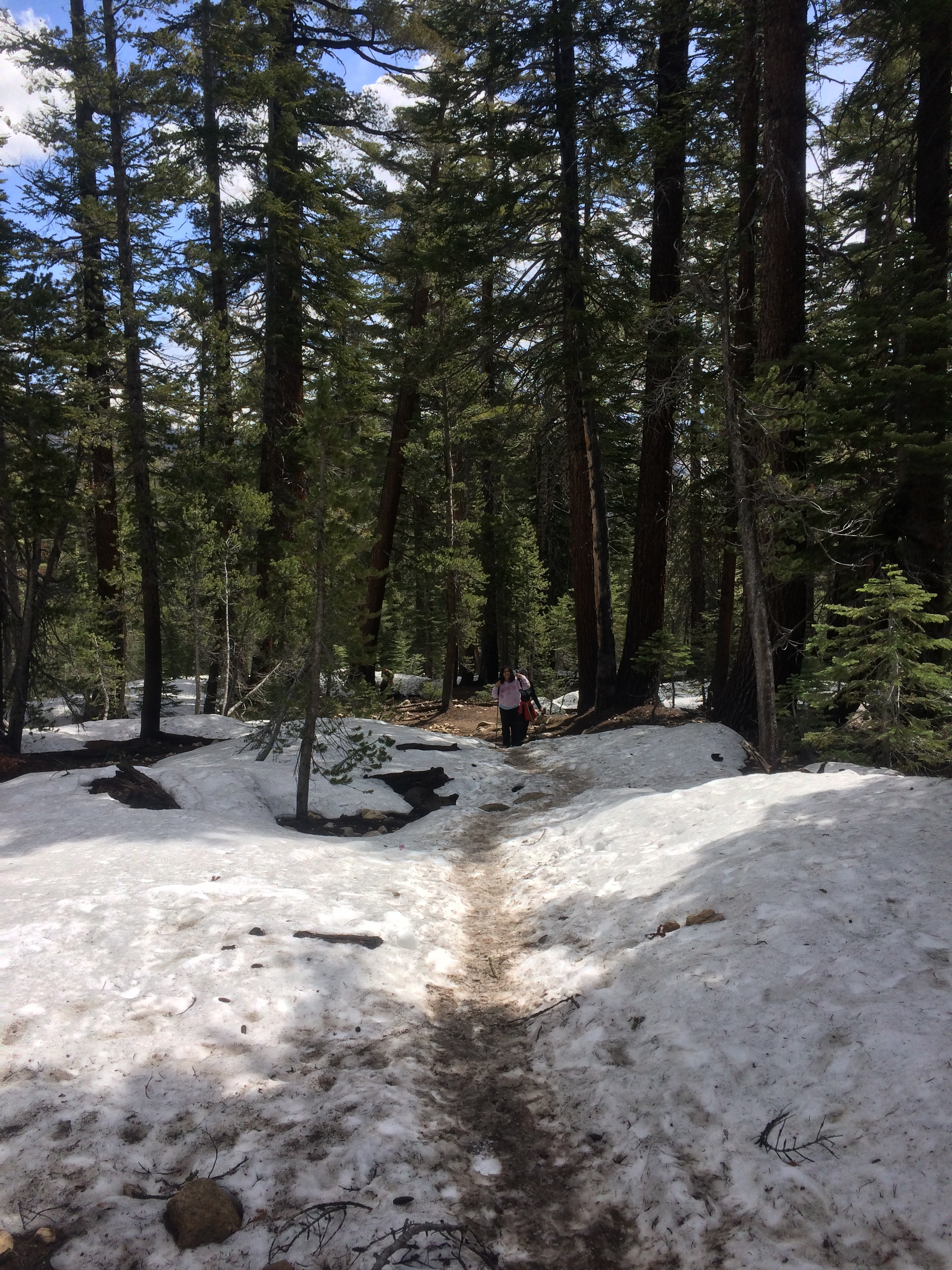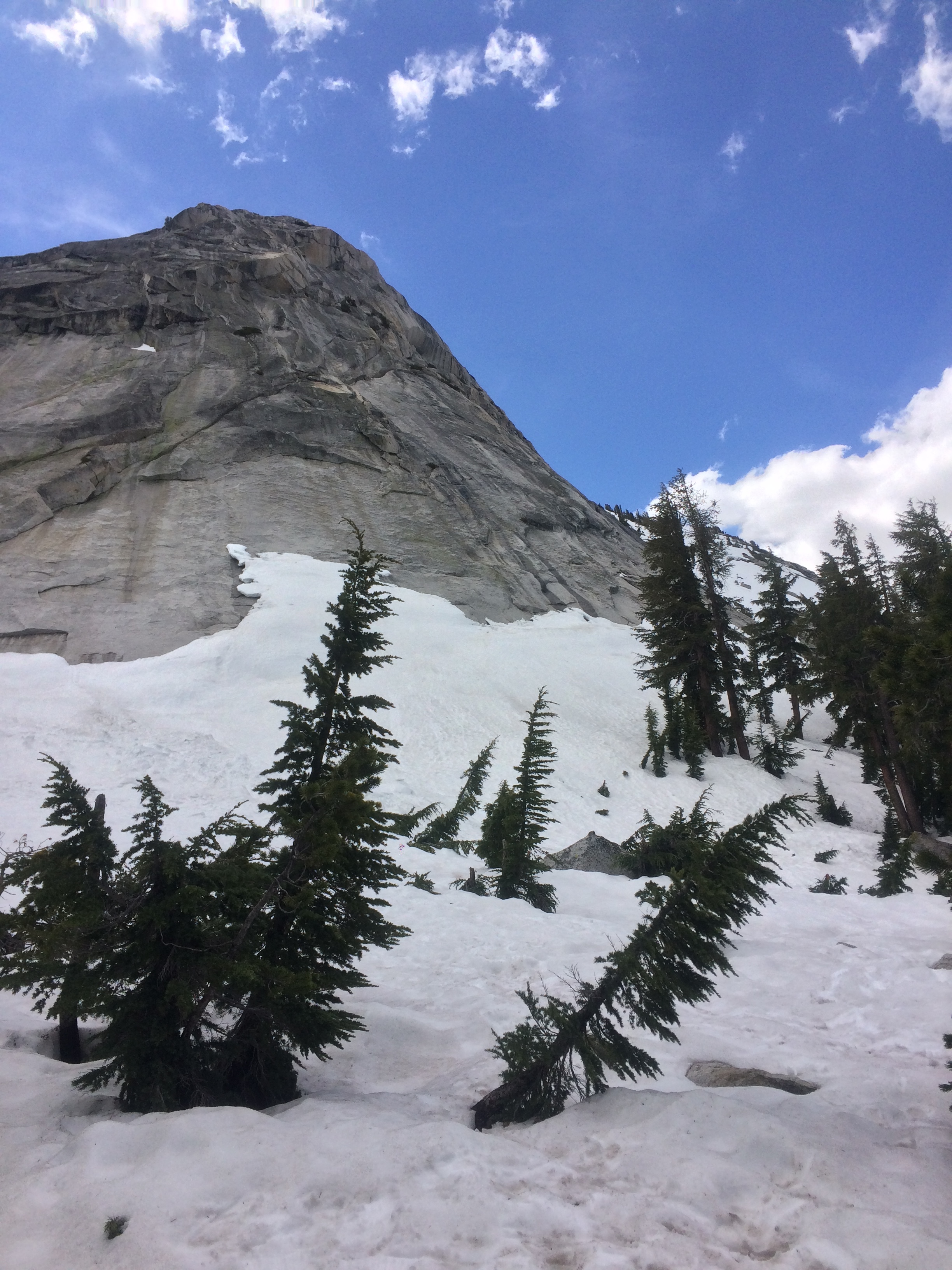 However, even though I am – and was well aware of the popularity that the Cathedral Lakes trail has, I still wanted to hike it this last weekend for a number of reasons. First, like many people – or all people, I still appreciate the views. Second, it's a bit of nostalgia for me – it's an area I used to patrol when I worked in the park, and the Southeast Buttress of Cathedral Peak was one of my first "big" climbs when I was starting out. Most importantly, I had my family with me, and it was something that I wanted them to experience as well. On Sunday, we drove up the Tioga grade from the east, and marveled at what the Sierras should look like under normal circumstances before parking at the trailhead.
Despite the lingering snow, the trailhead was still popular with various Memorial Day adventurers. But, after the first half mile of trail, which was well marked, but had partial snow coverage, there was more solitude and serenity on the trail to be found than people. Overall, the trail is in good condition for the three miles, and is decidedly passable. At the three mile mark, around where the turnoff for Lower Cathedral Lake is (~9,000 feet), the snow coverage transitions from partial coverage to complete coverage, and obscures the trail. It was at this point that we noticed a number of people gathering around in confusion, as they were not familiar with the region, and did not have maps (or GPS units).
Prior to the hike, I had spoken to a number of people who had told me that Lower Cathedral was frozen over with snow coverage, so my destination prior to the hike was a spot a little further down trail toward Sunrise, with a better view. Having said that, I spoke to a number of people who were looking for the lake, and who were unprepared for the conditions with either improper gear, or the aforementioned lack of maps and route-finding ability. While my group was able to reach the spot that I envisioned by lunch (approximately a mile past the junction), and have a great lunch with great views, our route was completely over snow, and from what I could tell, untracked to that point. After lunch, we were able to follow the route out for a roundtrip hike of eight miles, with some epic views, and because of the timing, some great solitude. It was a great experience, and a great reminder that even on holiday weekends on popular routes, Yosemite is still an amazing spot where you can get away from it all – and the crowds.
Tips: The usual tips for the route are applicable: park off-road, do not park on the meadow near the trailhead, and store food properly at the trailhead as bears are active. Having said that, the thing that stood out to me the most about the hike was the high number of people that were not prepared to find the route, or had no route finding ability. While I realize that route-finding is not everyone's forte, basic preparation goes a long way to: a) finding the trail; and b) ensuring personal safety (and the safety of a hiking group). As there is over five feet of snow at 9,000 feet, route-finding will remain an issue for most of June 2016 in this region. Correspondingly, if one is planning on hiking this route before July, a map or GPS unit is something that should be considered an absolute essential. Having this will allow hikers to more fully appreciate the scenery that exists, without having the fear of getting lost in the backcountry of Yosemite.