There are three great historic mansions in California that are full of ghosts. There's the Winchester House, which is full of actual ghosts. Then there's the Hearst Castle, which is full of the ghosts of history, old Hollywood, print news, and dare I say it, Rosebud. Last, but not least, there's Scotty's Castle, which is full of ghosts of old stories. Out of the three, Scotty's Castle is the most remote, as it is in the far Northern corner of Death Valley National Park, miles and miles away from cities, towns, and civilization. Despite its remote location, Scotty's Castle holds its own as one of the big three, and depending on your perspective, may even be the most interesting, beautiful, and compelling.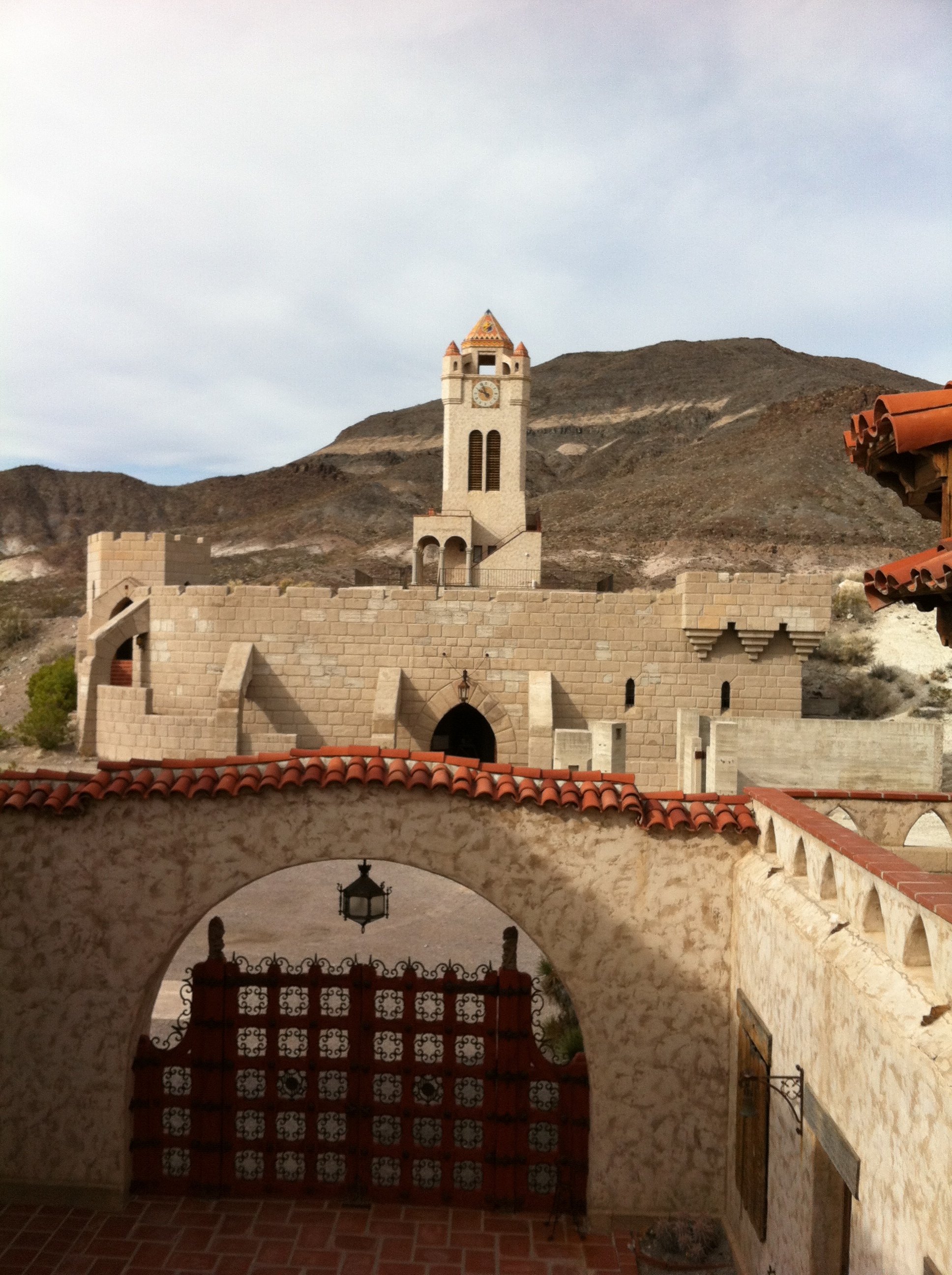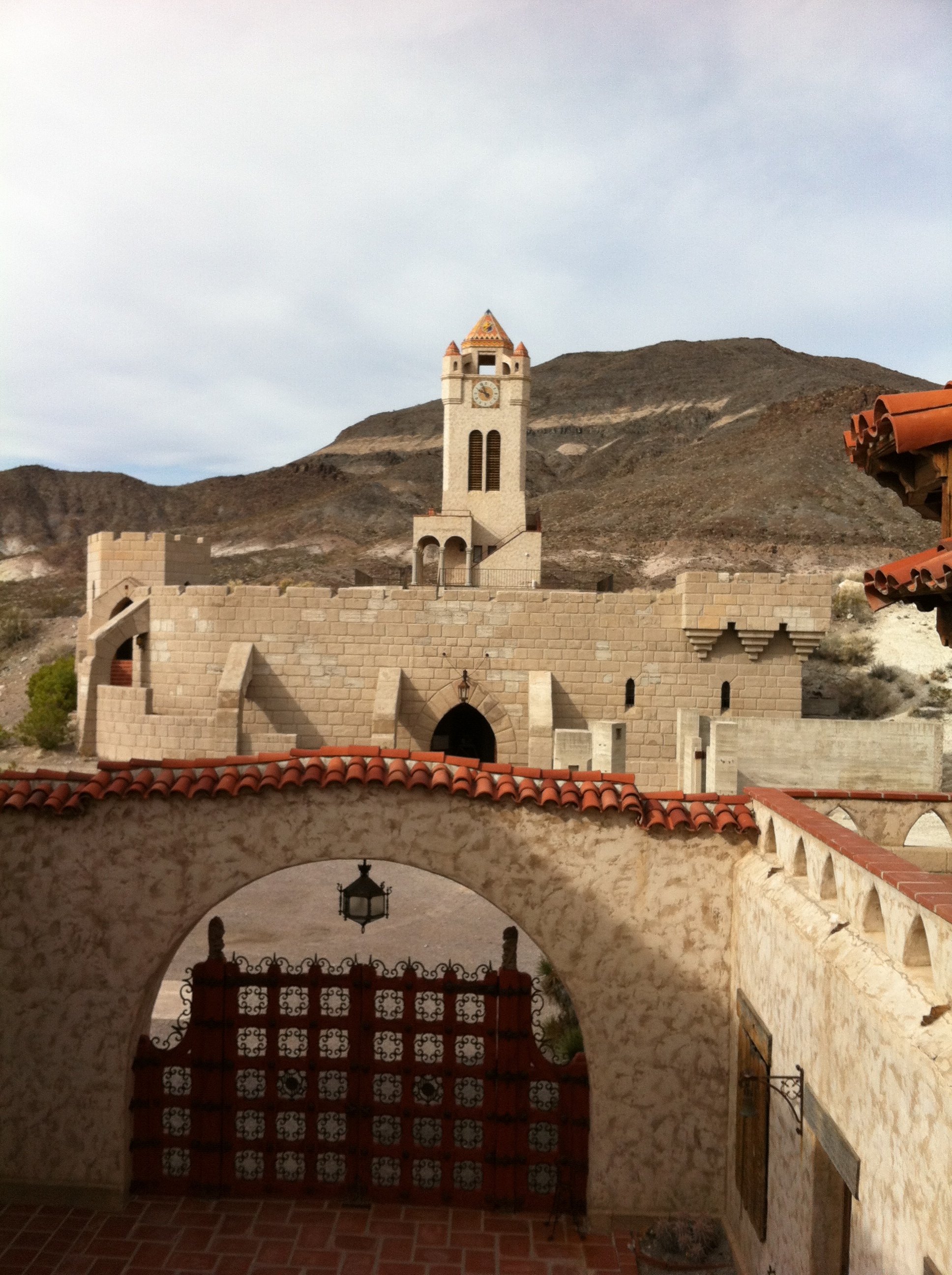 Each of these above mansions has its own share of fantastic stories – the Hearst Castle has tales of old Hollywood; and the Winchester House has tales of the supernatural. The difference between these two mansions, however, and Scotty's Castle is that these mansions were built first, and the stories came later. In the case of Scotty's Castle, the stories came first, and in some respects, the mansion was built on top of those stories, and built upon those stories as time progressed. Don't believe me? Well, let's discuss some of those stories – first off, Scotty's Castle isn't a castle. It's a vacation home. Second, it wasn't even the home of Walter Scott (aka Scotty); it was the home of Albert Johnson. Third, it originally wasn't a home or castle; it was part of a story about a gold mine that never existed. Fourth, when Albert Johnson came to see the mystical magical gold mine that didn't exist (here's a news flash, he was conned!), there was a fake ambush involving "banditos" that turned real when one of the fake banditos got actually shot! Since I've been on the tour a fair few times, I could go on and on about these stories that preceded the Castle, but, I think you get my point.
As for stories that came after the Castle was built, I think what I'll do here is place some additional facts and some myths, and if you read to the bottom of this entry, you can see which ones were true, and which ones were not. Here we go – true or false: 1) The Castle had electricity when it was built because it had its own source of hydroelectric power; 2) Scotty had a room in the Castle that he never lived in; 3) Scotty used to drag chains around the basement and say that it was "people working the gold mine"; 4) the land the Castle is on was not actually purchased correctly the first time, and had to be re-purchased by Albert Johnson; 5) the Castle had waterfalls on the inside to cool people; 6) the Castle had a "programmable" organ that works today and is likely haunted. If the facts in the paragraph above, and the quiz, plus the pictures here don't inspire you to visit, then it's probably not for you. But, for those who like a good con-artist-befriends-millionaire-and-together-they-build-a-mansion story, the directions to get there are below.
Directions: the Castle is located Right off of Highway 190, three miles North of the Grapevine entrance to the National Park. Tours occur multiple times a day, every day by knowledgeable NPS staff who wear period costumes, and they can tell you just about everything you'd ever want to know about the Castle. (http://www.nps.gov/deva/historyculture/house-tour.htm ).
Tips: The NPS tours are popular, and they do get backed up and or booked out. If you arrive late in the day on a weekend, you may not be able to get on a tour. You can avoid this horrible fate by either booking in advance, as described in the link above, or arriving early, for the first tour of the day. I've done the latter, and never had a problem getting on a tour. As for the results of my True/False section above? All of those facts were true!
See you in the gold mine!