If you've ever read this blog, or stumbled across this blog, you know that I am on a quest. I am on a quest to get San Diego hikers from climbing the big three peaks in the county: Cowles Mountain, Iron Mountain, and "that-mountain-with-the-potato-chip-rock", known to us hiking purists as…Mt. Woodson. I've said this plenty of times, and I'll continue to say it again here: there are plenty of great peaks out there in San Diego County, and unless you like crowds, you're better off picking a location that's equally as beautiful. Case in point: McGinty Mountain – or Mt. McGinty. Like Iron Mountain, the roundtrip distance of this hike is 4.8 miles, and the while the elevation gained is slightly less, Mt. McGinty has two advantages: more rare plants and….a lot less people. Advantage: Mt. McGinty. Moreover, Mt. McGinty also has something Iron Mountain does not: hidden mines. Advantage again: Mt. McGinty. So, if you're interested in a peakbagging experience in San Diego county that does not involve lots of hikers, read on.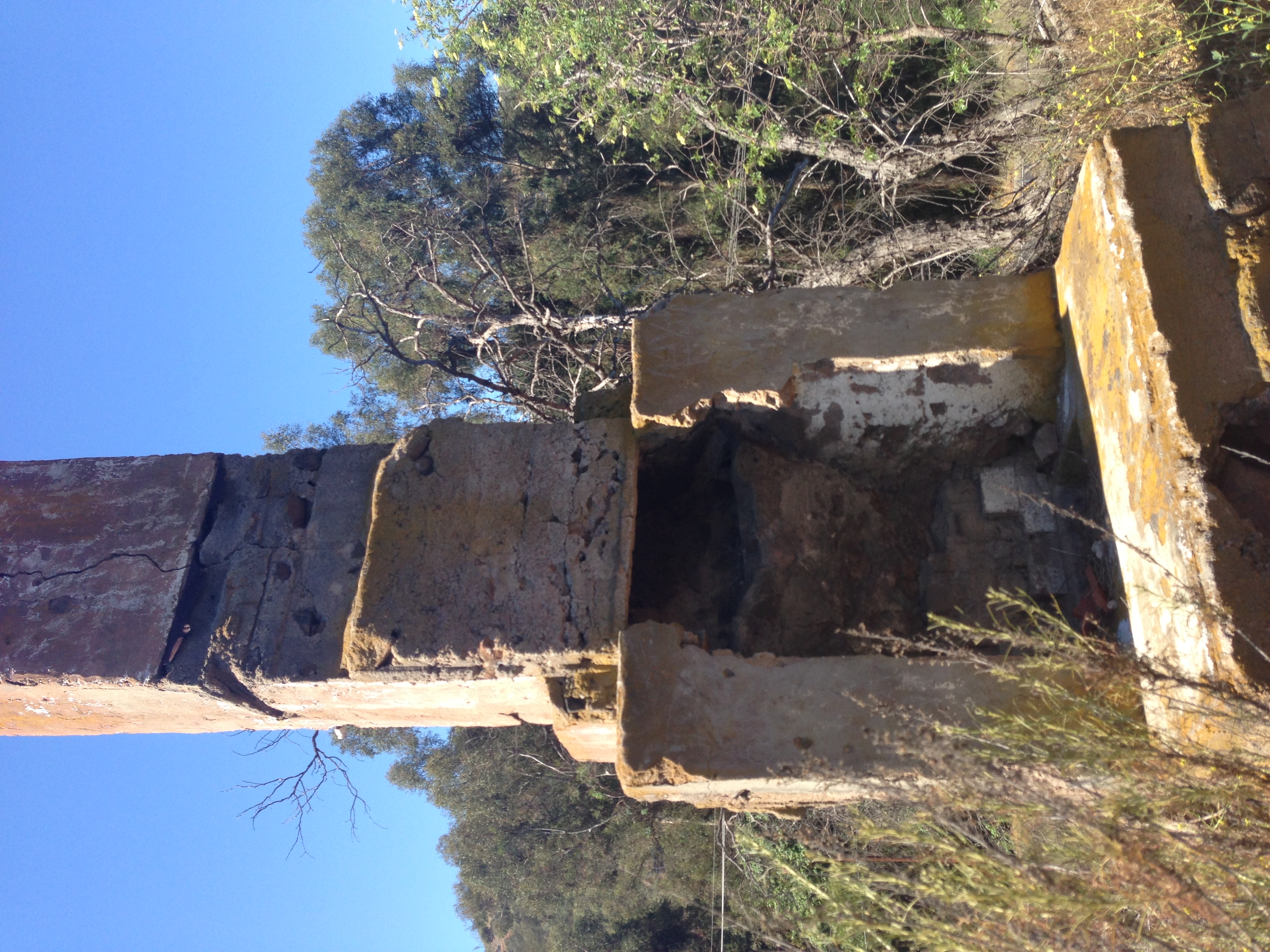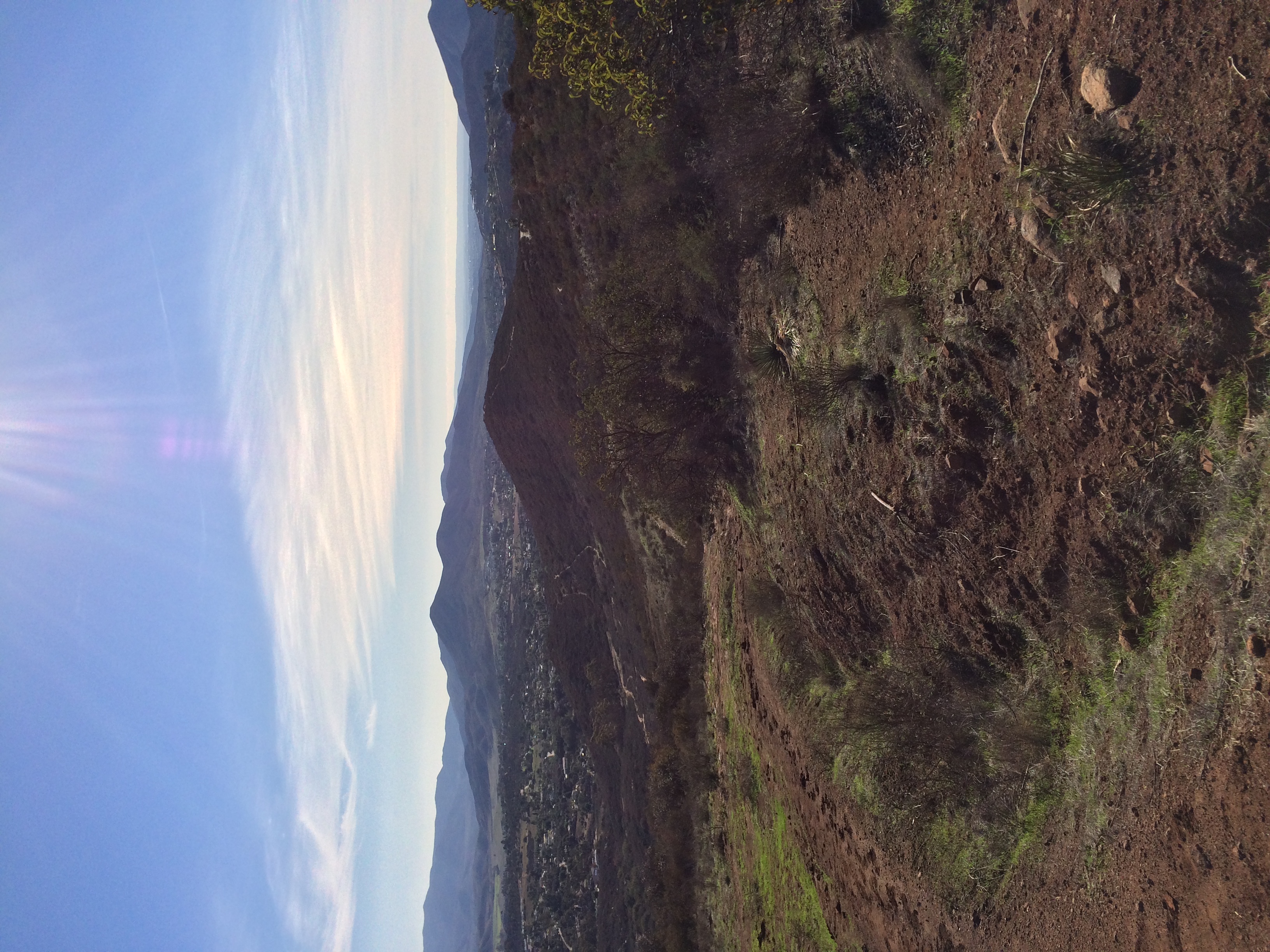 Directions: Mt. McGinty is located in the Southeastern corner of San Diego county just outside of Jamul. To get to Jamul, follow Highway 94 to Lyons Valley Road. Once you are at Lyons Valley Road, head East for .7 miles until you reach Jamul Drive. Turn North onto Jamul Drive and follow the road .3 miles. The parking area for the trailhead is on the North side of the road, and is a mixed dirt/gravel lot. When I visited the area, the trailhead parking area was empty; and I would say that this is the case more often than not. From the parking lot, the trailhead is readily apparent, and is next to the Nature Conservancy's kiosk containing information about the area. Like many areas in San Diego – Crest Canyon, for example - the area containing Mt. McGinty is a wilderness preserve that is surrounded by homes. Despite the development around the preserve, the start of the trail is partially wooded, and it feels like you have been transported back into California's past with rolling hills and coastal chaparral.
Trail Report: From the trailhead, the hike looks like an easy out and back as you can see what appears to be a tall peak. This "peak", however, is a little misleading. First off, it is not a peak – it is a bluff. Second off, it's not anywhere near the summit. This is a classic example of what is known as a false summit – so do not be fooled! In any case, the first portion of the trail starts out with a broad, wide expanse that quickly narrows down to single track as it ascends the bluff. About that bluff: while it is not the summit, you will be gaining a fair amount of elevation in those first .2 miles as you pass through switchbacks of coastal chaparral and other native plants. (More on the plants here). At .3 miles in, you will reach a wide dirt track fire road. Do not head South (to the right), as that will take you down to Jamul. Bear left (North, uphill), and you will continue on toward the actual summit.
Before you head on, take a moment to look around: you'll find a deep hole/tunnel into the base of the bluff. Why is this significant? It's a remnant of other, larger excavations that occurred on the mountain. While I couldn't find any of the other mine entrances on the mountain (they're hidden, and I didn't have time to search), there were some active mines on Mt. McGinty, especially as people did search the area for the rumored gold mine of Peg Leg Smith. The San Diego Reader has done a great job of covering the mining history of the region here, so if you have the time (as I did not), this is a great spot to look for some long lost treasure of San Diego. After about .1 miles on the fire road, you will be atop the bluff, and you can see the actual summit of Mt. McGinty, 1.5 miles away.
From this point although the summit is readily visible for the rest of the hike, and you are atop the bluff, there are a few small challenges. As the area abuts several neighborhoods, various parties have cut their own foot trails, which while obvious at points, are not so obvious at other points. In particular, the junction featured in my photo above is the main navigational challenge that I found heading up to the summit. It's also worth noting that you should keep an eye on these foot paths in order to find the correct route back to your car. In any case, these footpaths are a minor inconvenience, and if you are on the correct trail, you will find yourself on the summit in short order. From the summit, you'll have good views of Eastern San Diego county, and potentially the ocean on a clear day. Once you are done, head back the way you came for a 4.8 mile roundtrip hike.
More Tips: From mid-April through mid-October, East County San Diego is quite warm; and as there is no shade on the trail, be sure to bring plenty of water. Also, while San Diego doesn't receive much weather, be prepared for the elements should you venture out on a blustery day as my fellow blogger 100peaks did!