Tortuguero is a town and a National Park on the Caribbean coastline of Costa Rica; and it is also one of the best destinations to visit in the country, as it provides a plethora of unique wilderness experiences for all levels of visitors. While all of Costa Rica's national parks are stunning, Tortuguero National Park is perhaps the country's most pristine national park. Tortuguero National Park has an enormous amount of biodiversity including mangrove forests, beaches, swamps, lagoons, and of course, tropical rainforests. While the park protects many species of animals and plants, the main species (and attraction) that is protected is the Green Sea Turtle, which nests on the beaches of the park from July to October.
Visitors to Tortuguero – the town or park – should be aware that access to the turtles is strictly regulated by the government of Costa Rica, and requires a licensed guide. Additionally, on such guided tours, a number of restrictions exist as to what visitors can bring and do. Even though the turtles are amazing, and seeing them on the beaches of Tortuguero is an amazing experience, the park itself provides a number of other spectacular opportunities for day-hikers. In many ways, however, Tortuguero is one of the least inaccessible National Parks in Costa Rica, even though it is the third most popular national park within the country.
Directions: One of the many challenges about Tortuguero, if not the main challenge is getting to Tortuguero. This is because Tortuguero is ultimately only accessible by water taxi, and not by any roads. A number of outfitters arrange bus tours from Tortuguero to La Pavona, which is the port where all water taxis depart to Tortuguero from. Similarly, a number of flights exist to the nearby airport, but again, the ultimate mode of transport to Tortuguero – even from the airport is by boat. For my trip to Costa Rica, I rented a car as there were a number of places that we wanted to visit throughout the country over an extended period of time. The best investments I made in renting a car in Costa Rica were two things: 4WD on the vehicle, and a portable GPS unit. While I did not need the 4WD to get to Tortuguero, in order to get there, the GPS proved invaluable (as it did on many other occasions).
The main reason that the GPS proved invaluable is because driving in Costa Rica is somewhat complicated as there are few road signs. I realize this may sound strange, but while the roads in Costa Rica are for the most part well maintained, there just are few signs that have location names or distances between destinations. While I enjoyed driving in Costa Rica and had no problems doing so, even when the roads were difficult, the GPS unit made the experience as a whole enjoyable, as I never had to worry about getting lost in heading toward my destination.
In terms of getting to Tortuguero, we left San Jose, and followed the "standard" route through Guapiles to Cariari to La Pavona. Before I left for Costa Rica, I had read on the internet that while this drive is only 63 miles (101 km), it would take us some five hours to accomplish. While I was initially skeptical about these reports, it was something we factored into our travel itinerary for that day as a precaution, in order that we would not miss a water taxi into Tortuguero. After getting our rental and heading out onto the streets of San Jose, I quickly realized that the driving estimates were fairly accurate. Even though it did not take us the full five hours to get to La Pavona, it did take us around four hours. The reasons for this are simple: first, traffic in San Jose is always a mess. The streets are narrow and the cars are plentiful. Exiting the city (or entering) takes around an hour – or more. Second, while driving in Costa Rica is pleasant, most of the roads are two-lane affairs with low speed limits (45-55 km). Unlike driving in other places, these limits are enforced by a variety of means – cameras, speed traps, slow trucks, driving conditions, and in many cases, physical speed barriers (bumps) that require one to slow to go over them. Overall, I would say our drive to La Pavona was fairly smooth (no accidents, no traffic jams, no rain), so in almost every respect, we made ideal time. Visitors to the park leaving from San Jose should be aware that if you are traveling by road to get there, a five hour drive (or bus ride) is what should be expected, and depending on variable road conditions, could even be longer!
Once we arrived at La Pavona, we were able to catch a water taxi to where we were staying with little difficulty. Another good tip for travelers, however, is that everything one is taking to Tortuguero – luggage or day gear – must go by boat, and must be carried. While the carrying distances are relatively short, precautions should be made ahead of time to ensure that one does not have too much gear; and that such gear is waterproofed in case it gets wet either from river water or rain along the route to the park or town. From La Pavona to the town of Tortuguero, the boat ride is approximately one hour along the canal network around the town.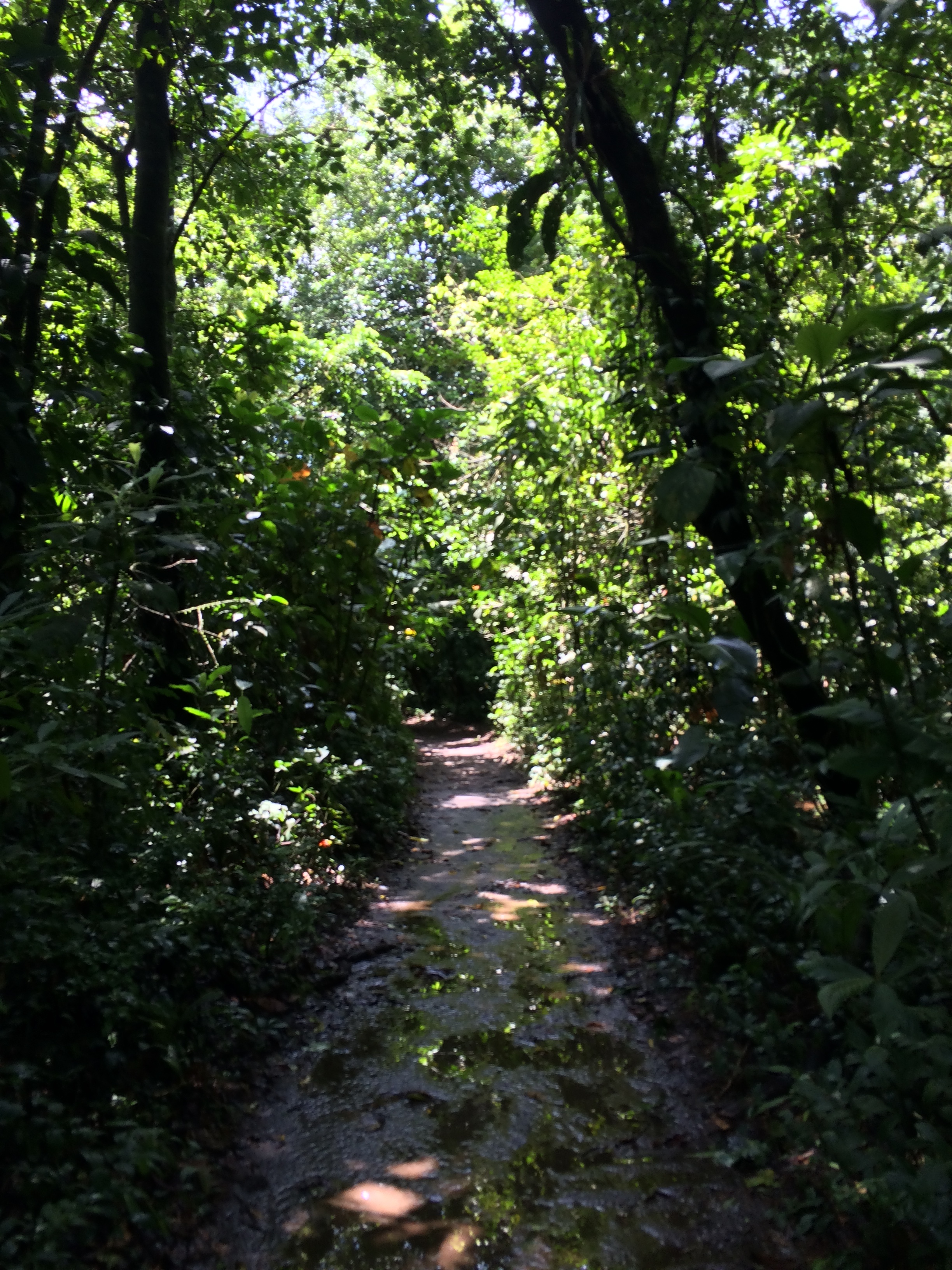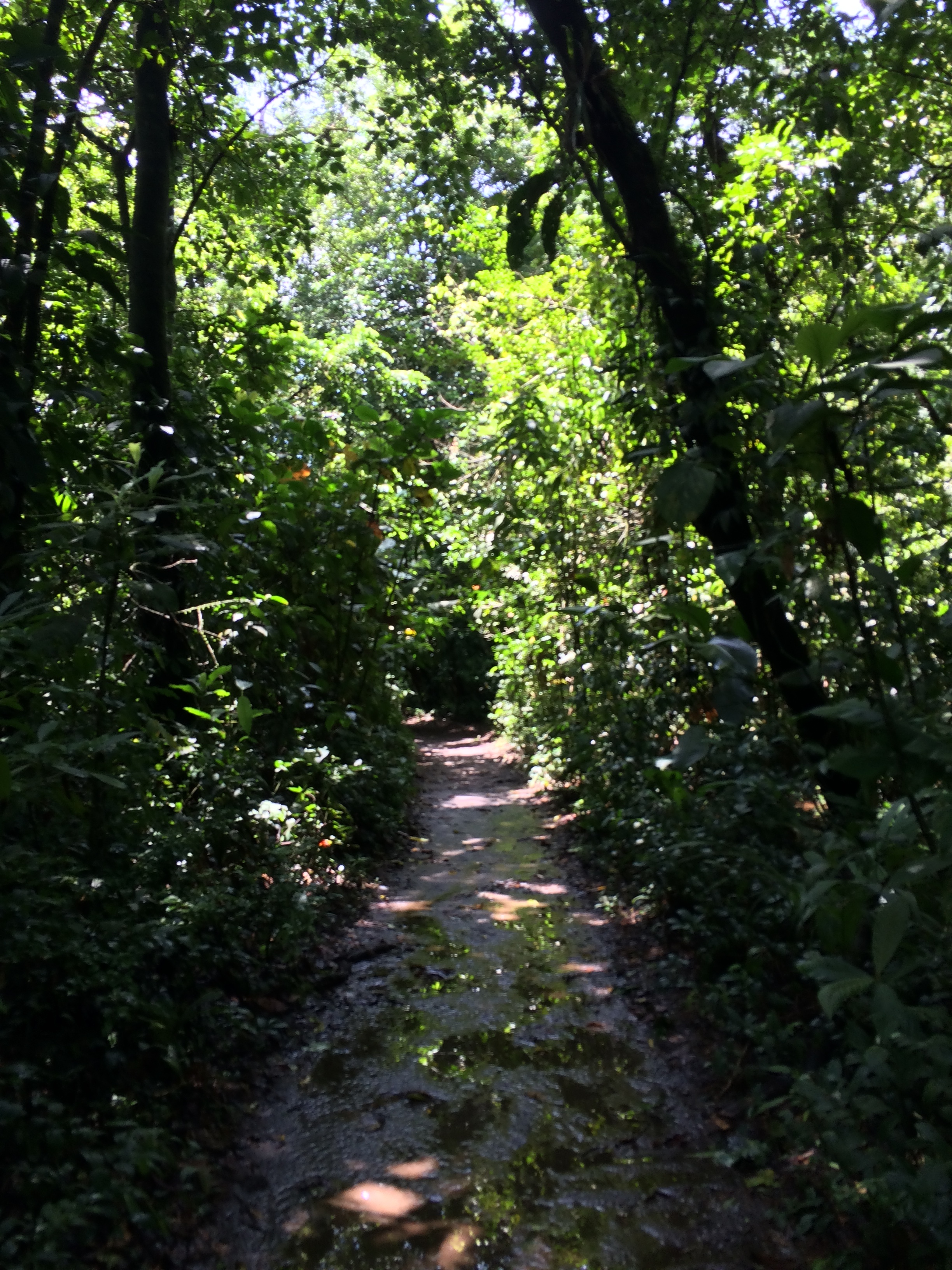 The reason I say, "approximately" is because unless one charters a private boat (which is somewhat expensive), the boats are public charters, meaning that they may make stops for local farmers, and will make stops for other tourists at various locations along the canals. Additionally, depending on the boat operator, the boat may make stops to look at monkeys, crocodiles or any other wildlife that can be seen. My advice about the long one way trip to Tortuguero: enjoy it.
While it will likely be around seven hours one way, this is an experience where the journey is part and parcel with the adventure and experience. If driving through remote areas of the country on dirt roads and then going on a local river cruiser that makes multiple stops don't sound good to you while reading this, let me assure you that this experience is not the one for you. One other important thing to note is that this region is a cash only zone. Not only is the region a cash only zone, there are no ATMs after the town of Cariari. Visitors should plan on coming into the area with plenty of cash for food, boat taxis, tour fees, park entrance fees and everything else. Finally, even though it should be obvious from the description of a seven hour one way trip to get into the area, tourists to the region should plan on spending multiple days in Tortuguero in order to experience the region and park.
Exploring Tortuguero: From the water taxi dock/drop off point, visitors are in the town of Tortuguero, which abuts the National Park. While the town can be somewhat confusing, given the array of narrow streets, high amount of foot traffic, milling tourists, tour guides, and various locals, the park is a short ten minute walk to the right (South) side of the town. Additionally, most of the items one would need in Tortuguero (information, lodging, guide service, or food) are clustered around the dock in a five minute radius. Visitors should be aware that as Tortuguero is a very remote location, and now a tourist destination to visit, all items carry a price premium, especially during the high season of turtle nesting.
Hiking Tortuguero: At 77,032 acres, Tortuguero National Park is one of the larger parks in Costa Rica. This size is offset somewhat by the fact that some of this area is permanently covered by water. Unlike Manuel Antonio National Park, and Monteverde Cloud Reserve, Tortuguero has less defined and longer hiking trails. All of the trails leave from the park entrance, and visitor center (which as of August 2015, was still being constructed). In 2015, the park had an entrance fee of $10.00 per person.
From the visitor center/entrance, the main trail heads East toward the Caribbean coast over the course of a kilometer (.6 miles). Within the first fifteen feet, one gets the full experience of what it is like to trek through a tropical rainforest. Depending on the season, the water on the trail may be shoe high, boot high, or even calf high. While not all the trails through Tortuguero are covered in water, enough of the trails have large wet sections that hikers should consider wearing hiking sandals, or shoes that they will discard. Costa Ricans in this area rely on a large rubber boot that is sealed at the top near or around mid-calf in order to keep their feet dry from mud or water. At the kilometer mark, hikers will find themselves on the Caribbean coast, with gorgeous views and an open beach running to the North and South.
Slightly before the beach is a trail that leads deeper into the park, and runs for a time, parallel with the beach. As we found when we hiked ~9 miles of this trail and its assorted junctions, the deeper one goes into the rainforest a fair ways – well past where we turned around. In addition to that, the deeper one goes into the rainforest, the better chances are of seeing more wildlife – although in Tortuguero, it is hard not to see wildlife. Overall, this is a great place to visit, and a spot in Costa Rica that is well worth visiting if one has the time to do so.
Tips: Like many areas of Costa Rica, Tortuguero is home to many highly venomous snakes. Solo hikers should be aware that traveling through the rainforest is a risky proposition because of the snakes and other conditions. The area is also very warm and humid year round; and subject to sudden and intense torrential rain. Hikers in the area should be prepared with both plenty of water; and appropriate raingear. Finally, as I noted above, while it is a journey to get to Tortuguero, it is a wonderful place, so the last tip that visitors should have is to have open eyes, and plenty of space on their cameras.