One of the best places to hike in Southern California is Mount San Jacinto State Park, in part because there are a number of great routes up Southern California's second highest mountain; and in part because the park offers a number of great hiking opportunities for all skill levels. One of the more moderate hikes that doesn't involve summiting the mountain, but provides great views and solitude is Deer Springs Trail to Strawberry Junction.
Directions: This hike departs from the Western side of the mountain, just outside the town of Idyllwild, California. Idyllwild is located approximately two hours from Los Angeles and San Diego, and is a great weekend destination year-round from the hustle and bustle of modern day life. Prior to heading out on the hike, however, visitors will need wilderness permits. These permits are required for day and overnight use in Mount San Jacinto State Park; but are issued free of charge by the State Park Rangers. The best place to obtain a wilderness permit for this hike is from the Ranger Station located next to downtown Idyllwild, which is located off of Highway 243.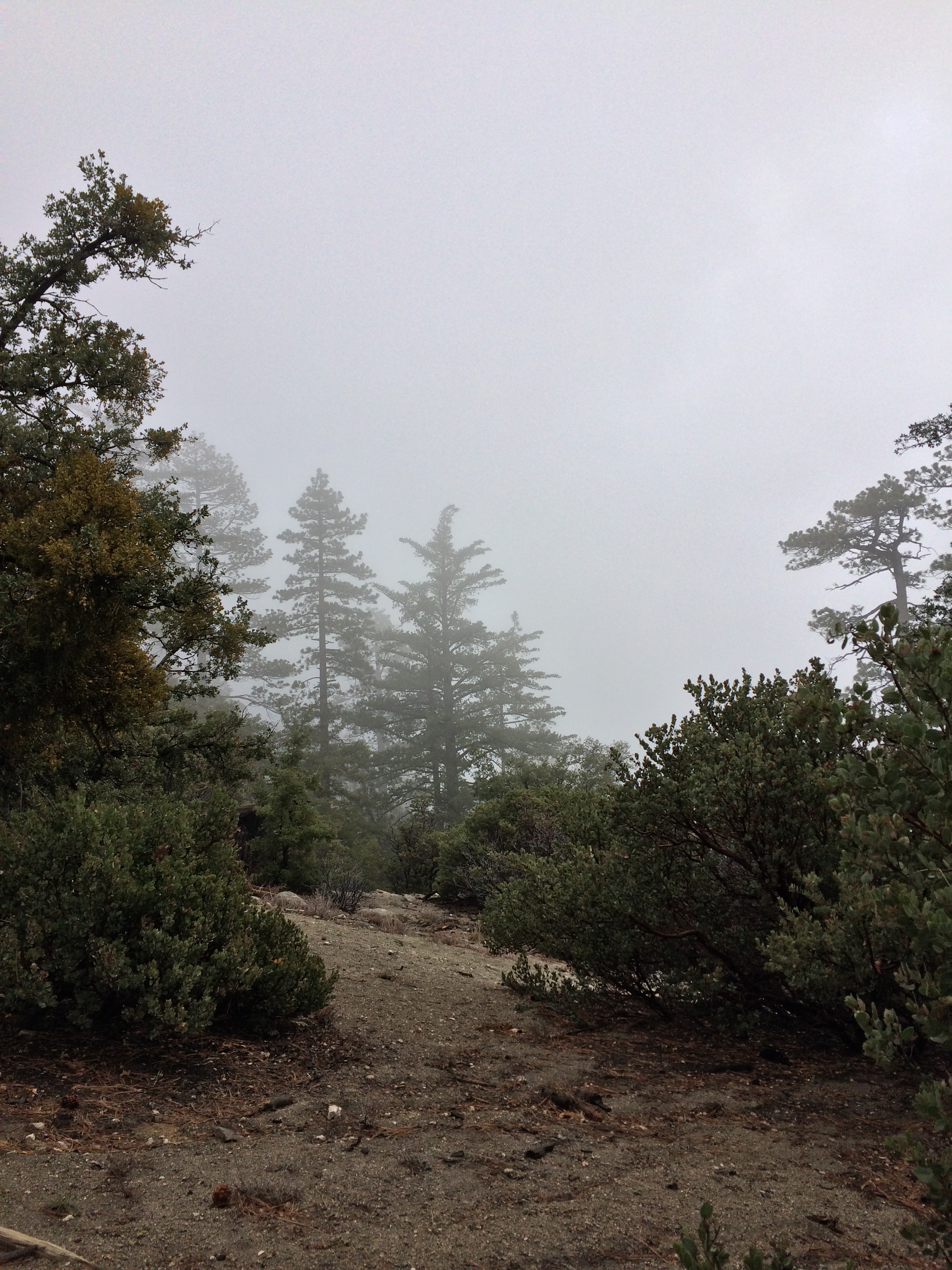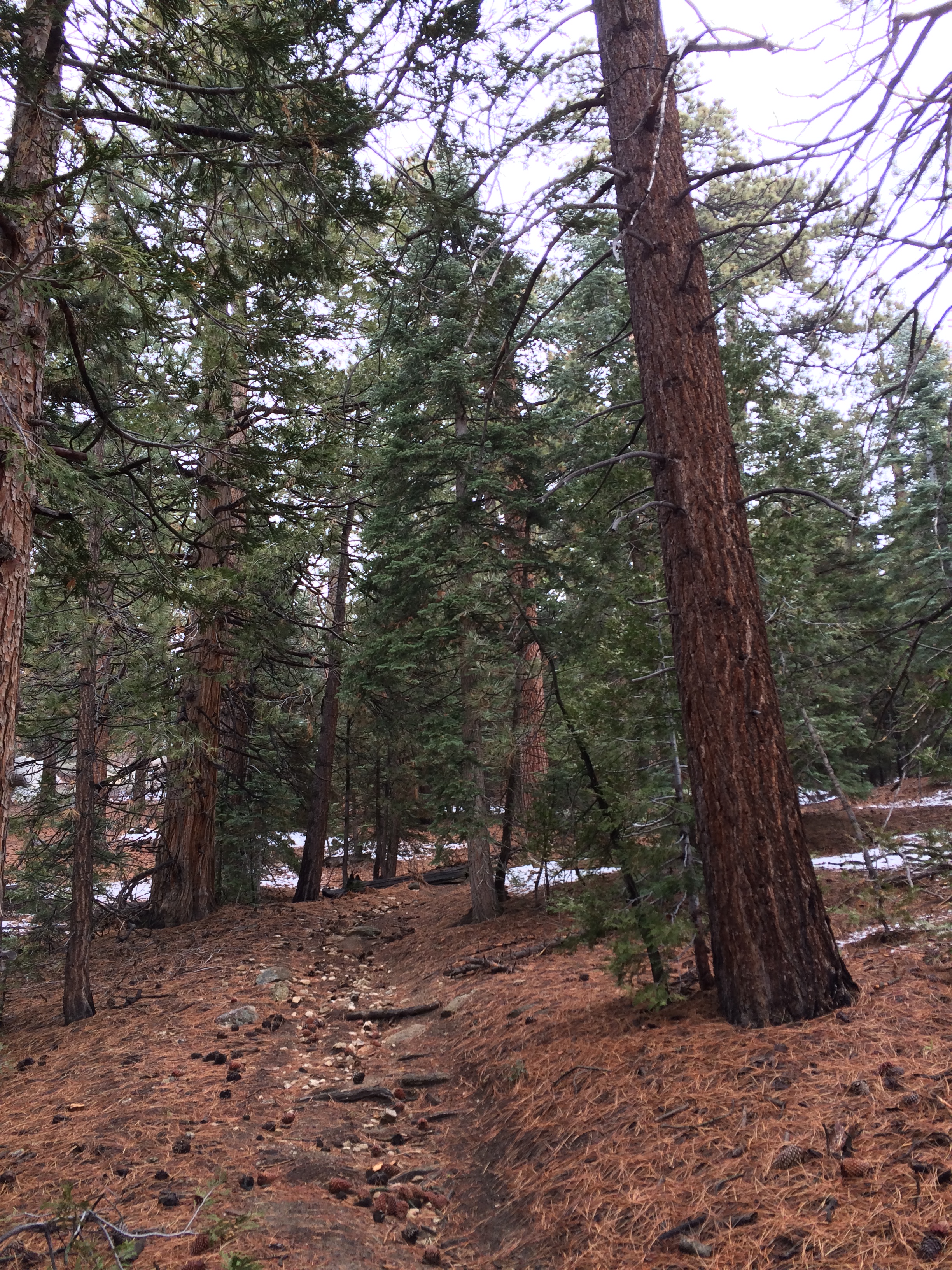 Like the Ranger Station, the Deer Springs Trailhead is also located off of Highway 243, and is one mile North of the center of Idyllwild. Visitors coming from Idyllwild will see a sign for the Deer Springs Trailhead parking .1 miles prior to the turnout. The trail begins from the parking area at an elevation of 5,620 feet, and ascends up a dirt road for half a mile (.5) before arriving at the park boundary. From this point, the trail ascends through a series of switchbacks that pass through manzanita groves that transition to larger ponderosa pines and other coniferous trees. After 2.3 miles (1.8 miles from the park boundary), the trail levels out and splits off to the North and Northeast. The trail that heads to the Northeast is the Suicide Rock trail, which is a great (but shorter) day hike. Visitors wishing to continue on to Strawberry Junction should continue North (left) at the very well signed junction. Before heading further up the trail, however, visitors should be sure to take in the stunning vistas present through a gap in the trees at the trail junction.
From the Suicide Rock junction, the trail ascends a series of switchbacks for another two miles. By the time one reaches Strawberry Junction they will have hiked 4.3 miles, and will be at Strawberry Junction, elevation 8,040 feet. Like the junction for Suicide Rock, the trail levels out slightly before the Strawberry Junction trail sign which is readily apparent. At this point, hikers can turn around and return to the Deer Springs Trailhead, for a moderate 8.6 mile roundtrip hike with 2,480 feet of elevation gain and loss. Alternatively, hikers can continue on toward the summit of San Jacinto, which is another 5.5 miles from Strawberry Junction; or toward Wellman's Divide, or Round Valley for a more strenuous day hike. Hikers electing to turn around at Strawberry Junction however will not be disappointed in the hike, as they will get to experience some great mountain solitude under the changing forests that line the trail from 5,600 feet to 8,000 feet; and will also have great views of the peak on a clear day; and the Western slopes of San Jacinto.
Tips: This hike can also be done as an introductory overnight backpack, as there is a campground at Strawberry Junction; or as part of a longer backpack into Mount San Jacinto State Park. Hikers and or backpackers should be advised that while San Jacinto does receive some snow during the winter months, such precipitation quickly melts before the end of spring, and from that point on, there are no water sources on this section of the trail.